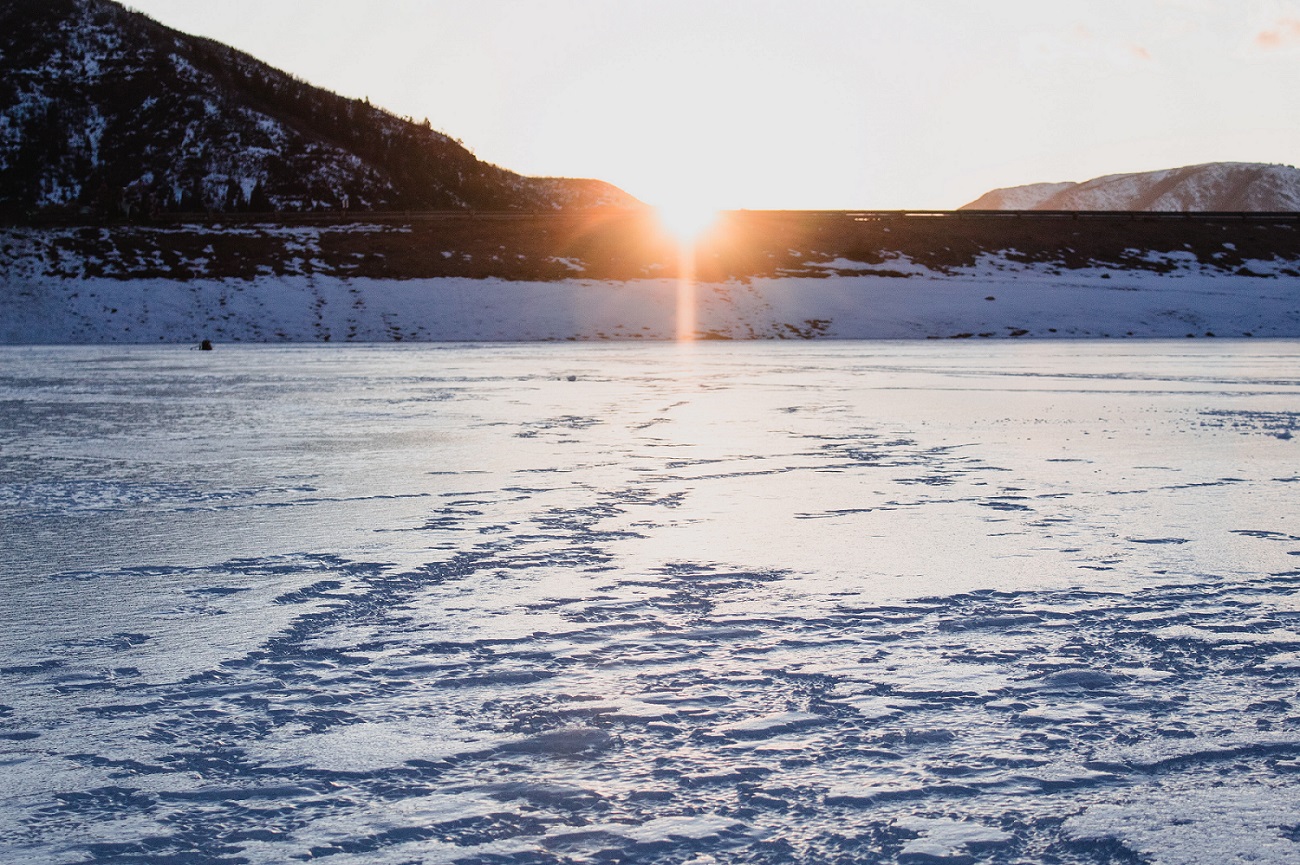 26 Jan

Try Something New: Colorado Ice Fishing

Ice fishing isn't the most coveted winter hobby, as people are far more likely to choose a ski resort over a reservoir, but is gaining in popularity for good reason. From catching some rays to catching your lunch, ice fishing offers a variety of benefits, including the following:
Getting Exercise
Fishing doesn't typically involve much physical exercise, but ice fishing is an exception. It requires you to move around frequently; if the fish aren't biting in one spot, you must go somewhere else. And each relocation means drilling a new hole.
If you're using a hand auger (a tool that drills holes into the ice), you can work up quite a sweat, especially if you move around all day long. Most ice fishers drill dozens and dozens of holes each time they go out, hoping to find better luck with their lure.
Some of the more secluded spots may also require a bit of a hike just to hit the ice.
Spending Quiet Time in Nature
There are several winter activities that allow you to spend time in Mother Nature and have fun in the Colorado sun, but few offer as much serenity and solitude as ice fishing. While you might not have an entire lake to yourself, the sport requires sparse crowds, increasing the odds that you'll get a bite and some peace and quiet as a bonus.
Fish in the early morning to up your chances of spotting the local wildlife, or go at night and cast your line underneath the stars.
Saving Money
Ice fishing can be an expensive hobby if you splurge on heaters, pop-up tents, computerized fish-finders, expensive winter coats, or guided tours, but it's just as doable on a budget. To get started, all you need is a fishing rod and reel, bait, an auger, warm clothes, and a bucket to sit on.
To adhere to regulations, you also need to obtain a fishing license. Colorado licenses run about $36 a year. To compare, lift tickets at the most popular ski resorts can cost more than $200 a day.
Staying Safe
While many winter sports involve speed (such as snowboarding or snowmobiling), ice fishing involves being as still as possible for a large majority of the time. This makes it an innately safe activity as long as you follow the guidelines regarding ice.
You can't ice fish just anywhere; some lakes and ponds explicitly forbid it due to the risk of falling through. It's generally suggested that folks only venture out on clear, solid ice that is at least four inches thick. You can check thickness using augers and tape measures, but when in doubt, do not go out.
Spending Time with Friends
It's prudent for people to ice fish in pairs; you don't need to share the same fishing hole, but take someone with you to the lake as an extra safety measure. Call up an old college pal, get to know a coworker, or bribe your teenager. You can also make it an outing for the entire family, though it's not a sport most young kids enjoy.
Colorado has a variety of places to try ice fishing. Boulder Reservoir and other local lakes allow it when ice is firm and thick (you can visit the Colorado Parks and Wildlife website to determine whether the fishing conditions are safe). Of course, you might have better luck at higher elevations. Lake Dillon, Twin Lakes, 11-Mile Lake, and Chambers Lake each offer the chance to triumph with a trout.
ARISTA Broomfield's spacious apartments offer plenty of room for relaxation after a day on the ice. Located near shopping and dining in the "creative corridor" of the metro area, we offer the perfect place to unwind during the winter and all year long. Contact us to learn more.