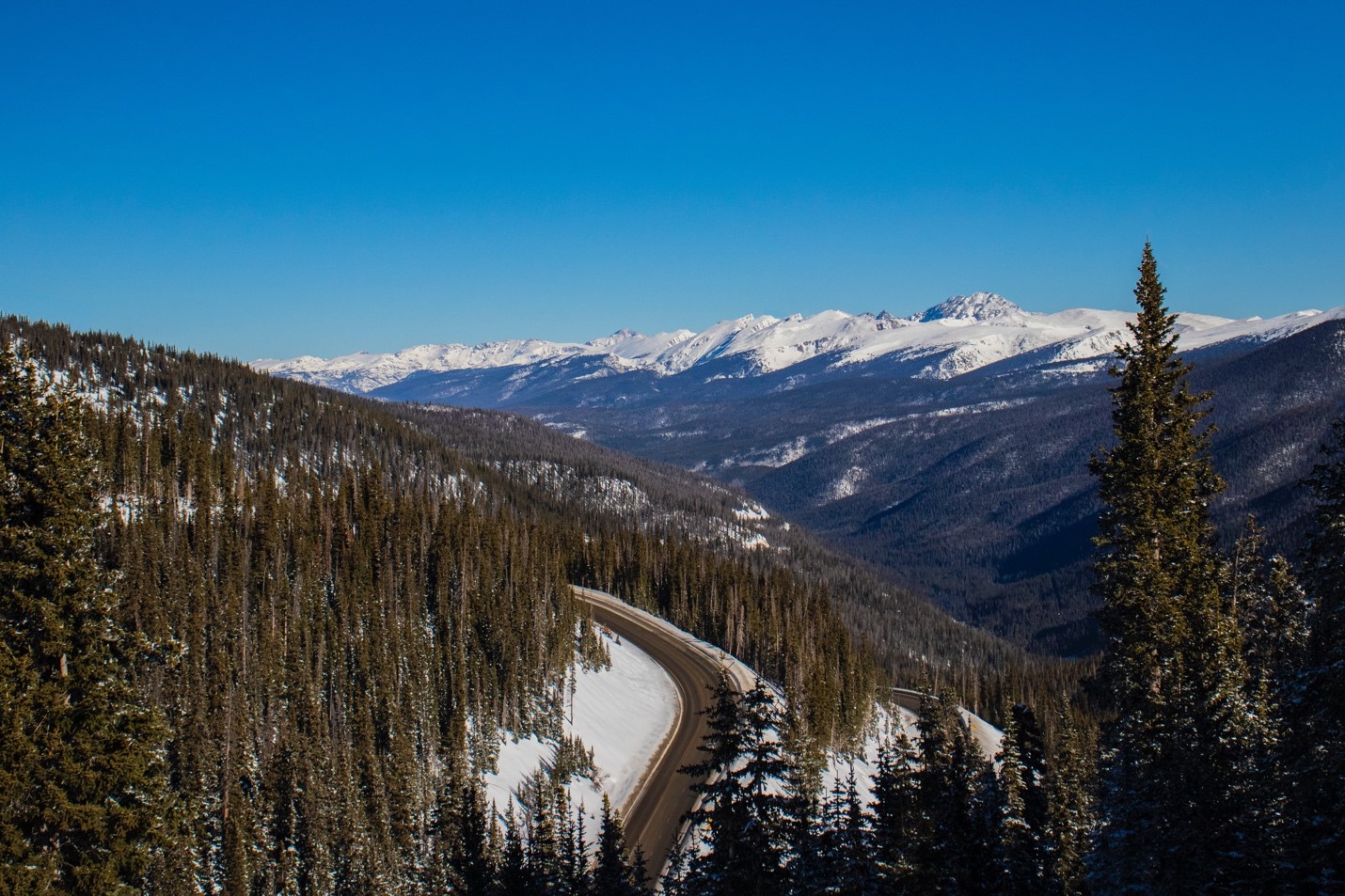 03 Dec

Safe and Happy Holiday Road Trips

Colorado's winter is finally here and with it come snow-capped peaks, cozy sweaters, and hunkering down by the fireplace. Blustering winds and snowy roads may seem like an impediment to a great weekend road trip, however, Colorado offers some of the most scenic drives during its coldest winter months. This holiday season, get out and see more of our beautiful state by following these picturesque stretches of road.
Crested Butte via Buena Vista
This drive takes visitors through some of Colorado's most charming small towns. Pass through Buena Vista and marvel at the ruggedness of The Collegiate Peaks before arriving in Crested Butte. This beloved Colorado ski town truly comes alive when its peaks are capped with pristine white snow. Crested Butte's quaint downtown is brimming with delicious restaurants, lively bars, and quirky coffee shops. Wander around town or hit the slopes and experience some of Colorado's finest ski terrain.
The Royal Gorge in Cañon City via Colorado Springs
A slightly warmer and shorter trip, visiting Cañon City and its natural wonders can be accomplished in one day. This overlooked southern Colorado city is easily accessed via I-25 through Colorado Springs. Just outside of Cañon City sits the breathtaking deep Royal Gorge that visitors can view via the nation's highest suspension bridge. To see the gorge from a different angle, hop aboard the Royal Gorge Route Railroad that takes passengers along the base of the canyon. On your way back to town, visit the winery at The Holy Cross Abbey for a lovely afternoon wine tasting.
Telluride via Gunnison
Skip the main highways and travel down 285 and 50 for picturesque views of some of Colorado's lesser visited locales. Traveling over Monarch Pass this time of year offers remote views of mountain peaks. Next, pass through Gunnison and stop off at Black Canyon to witness one of our state's most unique natural wonders. Although the trip is longer, Telluride makes for a perfect weekend getaway. This famous mountain town hosts celebs, athletes, and a famous annual film festival. The entire city is nestled at the base of Bald Mountain, meaning visitors get fantastic views from anywhere in town.
Estes Park and RMNP via Bear Lake Road
Rocky Mountain National Park receives a plethora of visitors in the summer, but if you want to experience a more peaceful side of this esteemed national park, take a trip this winter. The peaks are gorgeous with a little snow on them, and the lower elevation road through the park is easy to drive and well-maintained. Bear Lake Road winds through valleys and around mountains so passengers get a panoramic view of Colorado's most notable terrain. Stop in Estes Park for a delicious lunch at one of its many lovely restaurants.
Don't let the winter blues get you down this snowy season. Instead, pack up the car and take a fantastic road trip to one of our state's many charming locales. Spend a weekend in Telluride or simply escape for the day down south. No matter which trip you choose, you'll experience the best of Colorado's natural beauty. ARISTA Broomfield is the perfect launch pad for your road trip. Fuel up on delicious Starbucks coffee at Turnpike Shops or grab a warm to-go bowl of ProsperOats before hitting the asphalt. For inquiries about our spacious apartments, contact us today!