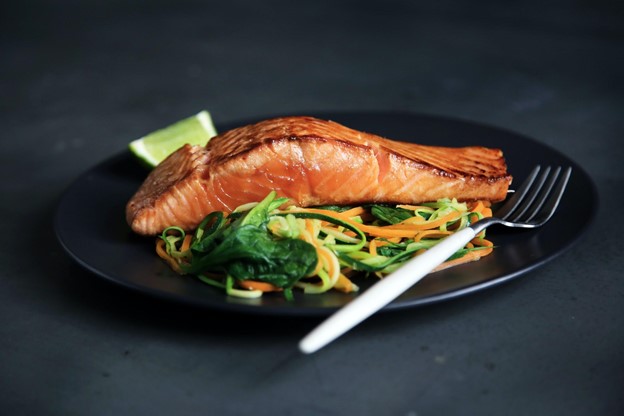 20 Oct

Must-Make Recipes for Fall

If you're looking forward to enjoying the comforting flavors of fall, you may be on the search for new recipes to kick off the season. The recipes we share here are bursting with autumn-inspired ingredients and are perfect for warming up on these cool nights.
Strip Steak with Lemon Mashed Potatoes
Strip steak with lemon mashed potatoes is a delicious twist on meat and potatoes. Plus, it's easy to put together on a weeknight when you want a home-cooked meal without hours of prep work. For this recipe, you'll use Yukon Gold potatoes, which have a naturally buttery flavor. Strip steak cooks to medium-rare in just 3-5 minutes per side, and you'll finish it off with a homemade sauce.
Skillet Rosemary Chicken
This skillet rosemary chicken recipe can be prepped in 15 minutes and is packed with comforting ingredients for a satisfying meal. Bone-in, skin-on chicken breast browns beautifully in a cast iron skillet, and the protein is complemented by red potatoes, cremini mushrooms, lemon juice, and fresh rosemary and garlic. After just a few steps of prep, you'll transfer the chicken and veggies to the oven to roast until crisp.
Honey Garlic Glazed Salmon
Salmon is the perfect solution for those evenings when you want a dinner that feels extravagant but is easy to make. This honey garlic glazed salmon is sweet and offers a hint of spice. To make the sauce, you'll combine honey, soy sauce, lemon juice, and red pepper flakes. After searing the salmon in a pan coated with extra-virgin olive oil, you'll add the finishing touches of garlic, sliced lemon, and sauce.
Easy Vegetarian Chili
Looking for a lightened-up version of classic chili? This vegetarian version won't disappoint and requires just 10 minutes of prep time. The hearty recipe features robust flavors from fire-roasted tomatoes, red beans and pinto beans, chipotle peppers in adobo sauce, and more. This versatile chili is great for topping. Whether you choose fresh avocado, jalapenos, or a dollop of Greek yogurt, this recipe is one you'll want to enjoy all season long.
Vegetarian Lasagna
If you can't get enough cheese, this cheesy vegetarian lasagna is for you. This recipe calls for three types of cheese, including whole milk ricotta, shredded Mozzarella, and freshly grated Parmesan. Using jarred marinara takes the stress out of prepping this dish, and you'll top with fresh basil and parsley after baking.
When you're looking forward to experimenting with fresh recipes for fall, the options mentioned here are ideal for all experience levels. If you love to cook, you'll need a kitchen that provides the features you need to work your culinary magic. Our ARISTA community is home to an abundance of housing options, including new apartments, condominiums, and townhomes. To learn more about what's available in our beautiful development in the heart of Broomfield, please contact our team.