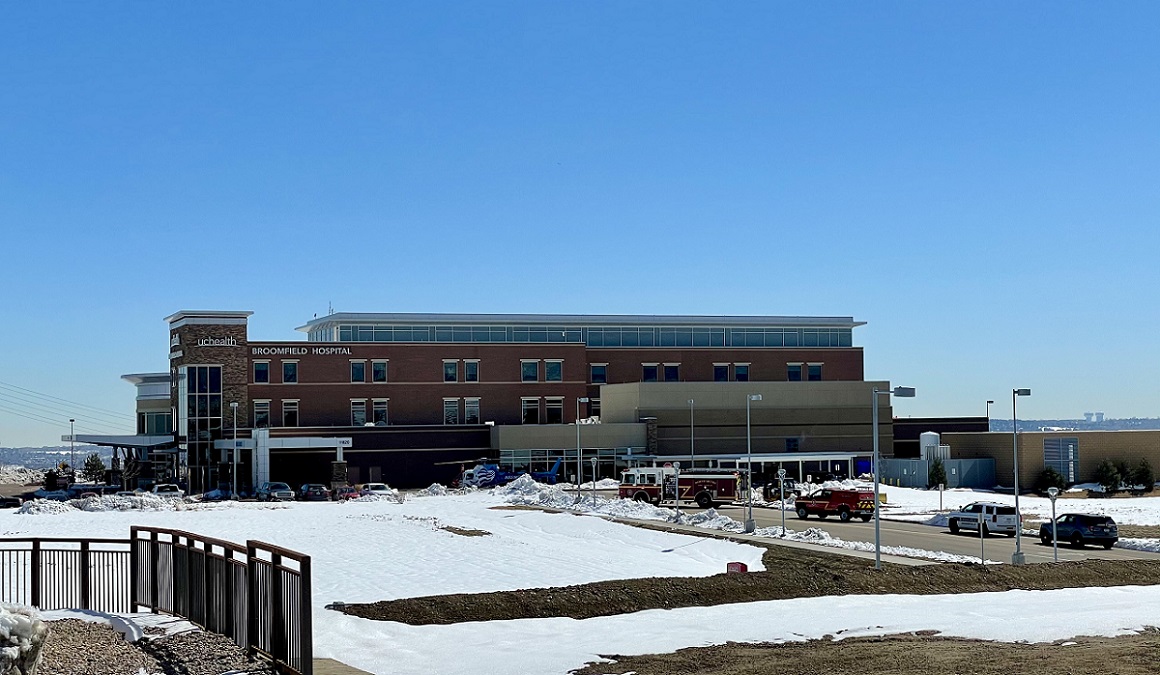 25 Mar

UCHealth reinvests record $1.1 billion in community benefits including providing $427 million in uncompensated care in 2020

UCHealth's community benefits support increased access to care, expansion of behavioral health services, and innovations in treatment and prevention, even during COVID-19 pandemic

AURORA, Colo. (March 18, 2021) – Underscoring UCHealth's commitment to improving access to affordable, high-quality care and reducing the cost of care for Coloradans, a new analysis shows the nonprofit health care system reinvested a record $1.1 billion in Colorado in total community benefits in fiscal year 2020, including $427 million in uncompensated patient care.

These figures are up from UCHealth's total community benefit of $933 million and $367 million in uncompensated care provided in fiscal year 2019. These are UCHealth's actual costs, not charge-based figures. UCHealth also is the largest provider of Medicaid services in Colorado, caring for 285,000 Medicaid patients in 2020, a number that has more than quadrupled since 2013.

"Throughout the unprecedented challenges presented by the past year, UCHealth continues to stand by our commitment to care for our state's most vulnerable populations," said UCHealth President and CEO Elizabeth Concordia. "UCHealth is dedicated to expanding patient services that decrease cost, increase access and improve quality, including virtual visits and behavioral health care."

In metro Denver, UCHealth provided $562 million in total community benefits, including $214 million in uncompensated care for the uninsured and underinsured.

"With the onset and continued challenges we face with COVID-19, the value and importance of vaccines on overall public health and the vitality of our communities have become extremely clear," said Chris Gessner, president and CEO of UCHealth University of Colorado Hospital. "In addition to the approximately 40,000 vaccines we are providing each week in our on-campus vaccine clinics across UCHealth, we are partnering with various community partners including Salud Family Health Center, Sunrise Community Health, Shorter Community AME Church and others to consistently operate vaccine clinics in various locations that are more convenient for vulnerable and underserved populations. We want to ensure everyone has access to vaccines to stay healthy and keep their communities safe."

Throughout the pandemic, UCHealth hospitals have cared for more than 6,200 patients hospitalized with COVID-19 infections and thousands more in urgent cares, emergency departments and virtual visits. Millions of dollars in unreimbursed care from COVID-19 patients added to UCHealth's overall Colorado community investment along with the costs of large-scale testing. UCHealth also led or helped fund more than 40 clinical trials related to COVID-19 with research partners including the University of Colorado Anschutz Medical Campus.

"UCHealth's ability to respond quickly, perform research and develop best practices helps our patients," said Margaret Reidy, MD, UCHealth chief medical officer. "Many of our community benefits programs are designed with the goal of decreasing individuals' need for health care and preventing more serious medical conditions. This focus on population health helps lower overall health care costs while improving lives in the communities we serve."

UCHealth has identified access to care, behavioral health and innovations in treatment and prevention as key areas to improve the lives or our patients and help Colorado. An investment of more than $150 million in behavioral health services is now being used to advance the detection and treatment of substance-use disorders, depression and anxiety and other mental health conditions through integrated behavioral health and primary care, virtual behavioral health, and residential treatment programs. In the coming years, an inpatient behavioral health unit will be built at University of Colorado Hospital on the Anschutz Medical Campus.

UCHealth provides charitable and community programs throughout Colorado, including:
Tele-psychiatry and virtual behavioral health specialists in emergency departments and hospitals connect patients with medical care and resources like housing and food assistance.
UCHealth hospitals provide no-cost vaccination clinics in underserved communities, targeting low-income or uninsured residents.
Memorial Hospital provides many programs to assist law enforcement and first responders including COVID-19 testing for first responders, care for homeless individuals, and COVID-19 testing for inmates, officers and staff at the county jail.
Sexual Assault and Forensic Nurse Examiners are available in many of UCHealth's hospitals to help victims of violence get the compassionate treatment they need while obtaining evidence for law enforcement.
Support for the Comitas Crisis Center helps the homeless and others recover from addiction, trauma and mental health issues.
Support for CU's DAWN clinic helps CU medical students run a free clinic serving the uninsured in the Aurora community.
UCHealth partners in northern Colorado with the Family Medicine Center Food Pantry, serving an average of over 900 individuals per month.
UCHealth hospitals in northern Colorado serve approximately 25,000 students through the Healthy Kids Club programs every year and more than 15,000 students who participate in the Healthy Hearts program.
Memorial Hospital in Colorado Springs provides HealthLink, a no-cost nurse advice call center for triage and care coordination.
UCHealth does not receive any funding from the Colorado general fund, but it does contribute to numerous research programs and schools across the state. UCHealth has a strong partnership with the University of Colorado and provides significant support to the CU School of Medicine. In 2020, UCHealth provided about $250 million to CU to support education, research and clinical programs.
For more information about UCHealth's impact to Colorado, please view the 2020 UCHealth Community Benefits Report. UCHealth's uncompensated care numbers are based on results that were subject to an independent audit of financial statements.
About UCHealth
UCHealth is an innovative, nonprofit health system that delivers the highest quality medical care with an excellent patient experience. UCHealth includes 25,000 employees, 12 acute-care full-service hospitals and hundreds of physicians across Colorado, southern Wyoming and western Nebraska. With University of Colorado Hospital on the CU Anschutz Medical Campus as its academic anchor and the only adult academic medical center in the region, UCHealth is dedicated to providing unmatched patient care in the Rocky Mountain West. Offering more than 150 clinic locations, UCHealth pushes the boundaries of medicine, providing advanced treatments and clinical trials and improving health through innovation.