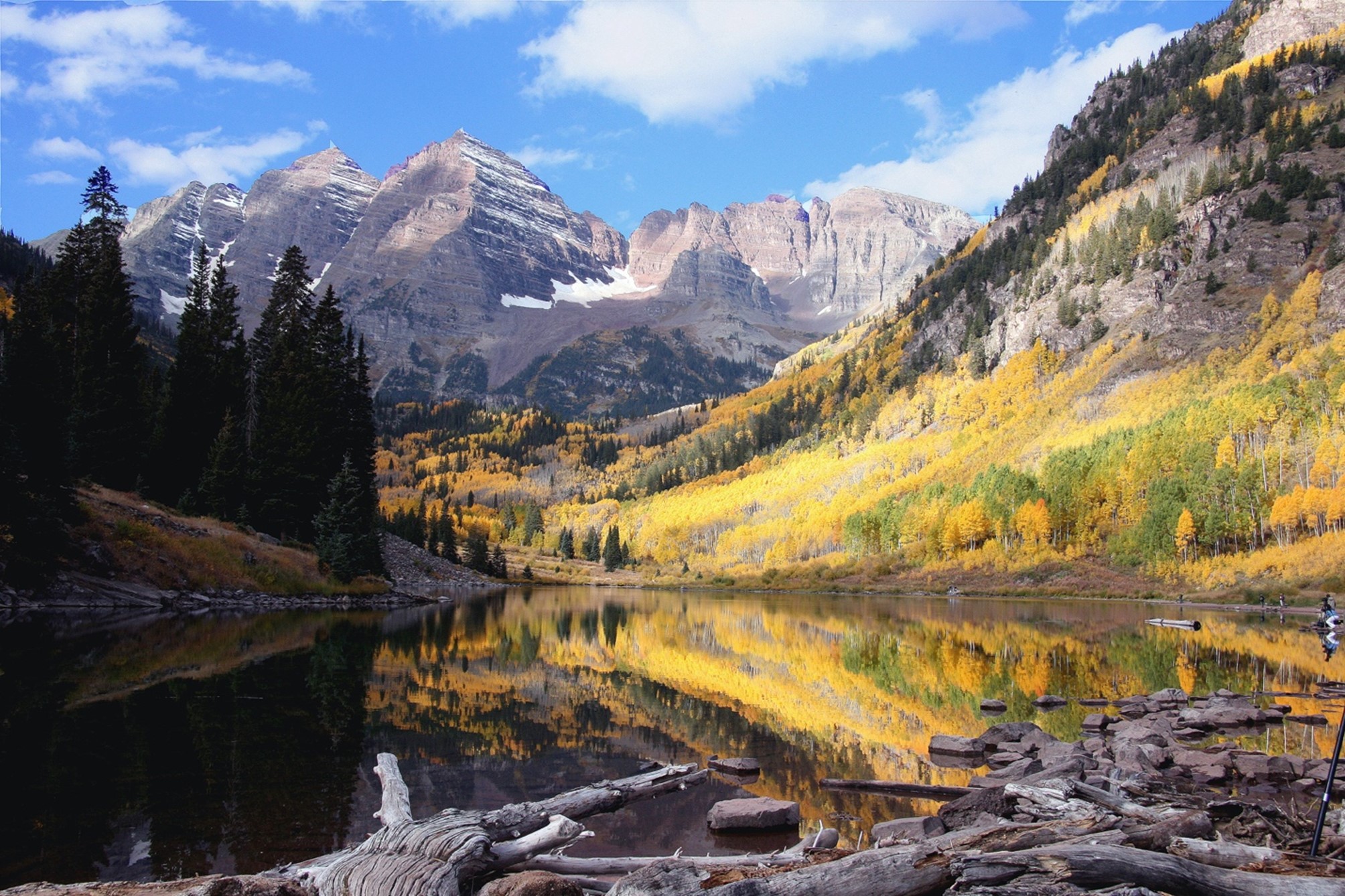 31 Aug

Top Colorado Hikes to See in the Fall

Fall in the Rocky Mountains produces exquisite beauty unique from other autumns in the U.S. Aspen trees that are normally a light green suddenly turn thousands of shades of gold and light the mountainside ablaze, setting a glorious scene. Fortunately, hiking weather lingers throughout fall's months, giving Colorado residents the chance to see its beautiful forests, alpine lakes, and riverbanks during turn season. Here are some top hikes to witness the state's colorful autumn, up-close.
Kebler Pass, Crested Butte
This picturesque trail cuts between the scenic mountain towns of Paeonia and Crested Butte. During autumn, Kebler Pass is one of the best places to spy fall leaves and makes for a great shortcut to Aspen. The 33-miles stretch of road sees jeepers, bikers, hikers, and runners from May until November, when it closes for the winter. Park alongside the easy dirt road and enjoy a beautiful stroll amongst golden aspens, lush evergreens, and sky-scraping pines.
Maroon Bells Scenic Loop, Aspen
As one of the most iconic spots in Colorado, the Maroon Bells mountains are popular year-round, but we think the best time to visit is during turn season. Fall colors the surrounding topography with pretty yellows and golds that come alive against dark green, forest backgrounds. The mountains and golden trees reflect off a glassy lake. Take the Maroon Bells Scenic Loop for a meandering hike around the lake that shows off epic views of these famous mountains.
Chicago Lakes, near Evergreen
This hike is well worth the mileage as it offers sweeping views from the shores of a sparkling alpine lake. During autumn, the soft mountains and rolling hills below shine with spectacular colors. At less than an hour from Broomfield, Chicago Lakes provides various loops so hikers can choose their own adventure. No matter which lake one visits, views of golden aspen trees are abundant throughout the hike.
Ptarmigan Lake, Cottonwood Pass
A 6-mile hike leads nature-enthusiasts and leaf peepers through large evergreens and stunning pines before depositing them on the banks of a light blue alpine lake. The trail is heavily trafficked, so hikers are advised to show up early to snag a parking spot at the trail head. Ptarmigan Lake hike is approachable for varying skill levels and is quite shaded throughout most of the hike. Those looking for pretty photos of Colorado's changing leaves are treated to many gorgeous vistas and viewpoints to set up their cameras.
East Lake Creek, Edwards
This trail starts in an aspen forest, giving hikers an immediate immersion in golden-leafed trees. For most of the 23 miles, the East Lake Creek trail winds through aspen groves and is an easy-to-follow out-and-back. Campers who want a weekend adventure can hike the entirety of the trail. Those wanting a quick afternoon adventure can make it to the first lake within an hour or so, enjoy a picnic, and head two miles back to the trailhead.
Leaf peeping season, as many lovingly call Colorado's autumn months, entices nature enthusiasts to far reaches of the state to catch aspen leaves as they turn from a silvery-green to a fiery gold. Those willing to make a weekend out of it can visit the western portions of the state, like Crested Butte and Aspen. ARISTA residents who want a quick adventure from Broomfield can enjoy many other trails within just a few hours of home. Our planned community makes it easy to play in the mountains or enjoy city life. Contact us today to learn more.