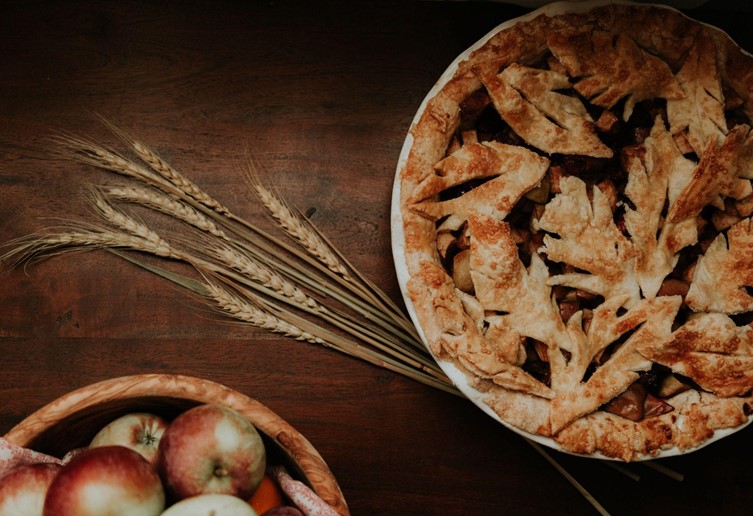 04 Nov

Tips for the Guest: What to Bring to Thanksgiving Dinner

Hosting Thanksgiving is no easy feat. As a host, you have to plan the meal and find ingredients well in advance, make sure your home is ready for company, cook for virtually five days straight, coordinate with guests, and then clean up once it's all over. Whew! If you are lucky enough to be a guest at someone else's Thanksgiving dinner, you can show your appreciation for all the host's hard work by bringing an easy appetizer, fun cocktail (or mocktail) kit, a board game for everyone to enjoy, or a delicious dessert to complement the Thanksgiving feast. And don't worry, hosts – if you're looking for ideas to complete your menu, these tasty suggestions will keep your guests happy all the way through that post-Thanksgiving dinner nap.
Easy Appetizers
Bringing an appetizer can be a fun and easy way to contribute as a guest, and you don't need to be a culinary genius to make it happen. You just need a few ingredients and a little creativity to make this adorable Turkey Cheese Ball, or to assemble these fresh Rosemary Caprese Skewers. Both options are simple to make at home, easy to transport, and      delicious additions to any Thanksgiving feast lineup.
Bring a Cocktail (or Mocktail) Kit
As a Thanksgiving guest, bringing a cocktail mixing kit can be a thoughtful way to include everyone in on the fun – just leave out the alcohol for a tasty mocktail that can be enjoyed by all ages. Get fancy with a locally-made cocktail kit from Cocktail Caravan, or go with ginger beer, limes, apple cider, and vodka to make your own DIY Apple Cider Mule kit. Bonus points if you make a little 'thank you for hosting' cocktail kit for the hardworking chef to enjoy later!
Support Your Favorite Local Bakery
Bringing a pie or other dessert from a local shop is a great way to save time in the kitchen and support local business at the same time. Check with the host to see if they would welcome another dessert to the menu, or if there are any dietary restrictions to consider. If you or someone else at the party is gluten-free or vegan, there are many local specialty bakers who can make desserts just as good as or better than the real thing.
Bring a Board Game
Let's face it, the time between arriving at a Thanksgiving event and sitting down for the main event can feel very long, especially for those not interested in watching football. If you are one of those people, or if you know others invited to the party who are, bring your favorite board game. Board games are a great way to create new bonds with old friends and new acquaintances alike, making it an easy way to keep yourself and others entertained. Board game hits like Ultimate Werewolf and Concept are great for large groups of all ages, which means even the die-hard football fans can join in on the fun once the big game (and dessert) is over.
Whether you are a guest at someone else's Thanksgiving dinner or the host of the evening, these tips and suggestions will help you add your own thoughtful touch to the holiday this year. Still not sure what to bring as a guest? Check in with the host to see what would help them complete their feast. If you don't want to cook, you're in luck! Broomfield has tons of shops and bakeries that will make whatever you bring the hit of the party, and ARISTA has everything you need to make it happen. Looking for a home to host your own dinner parties? Contact us today to learn about our available condos, modern apartments, and townhomes.