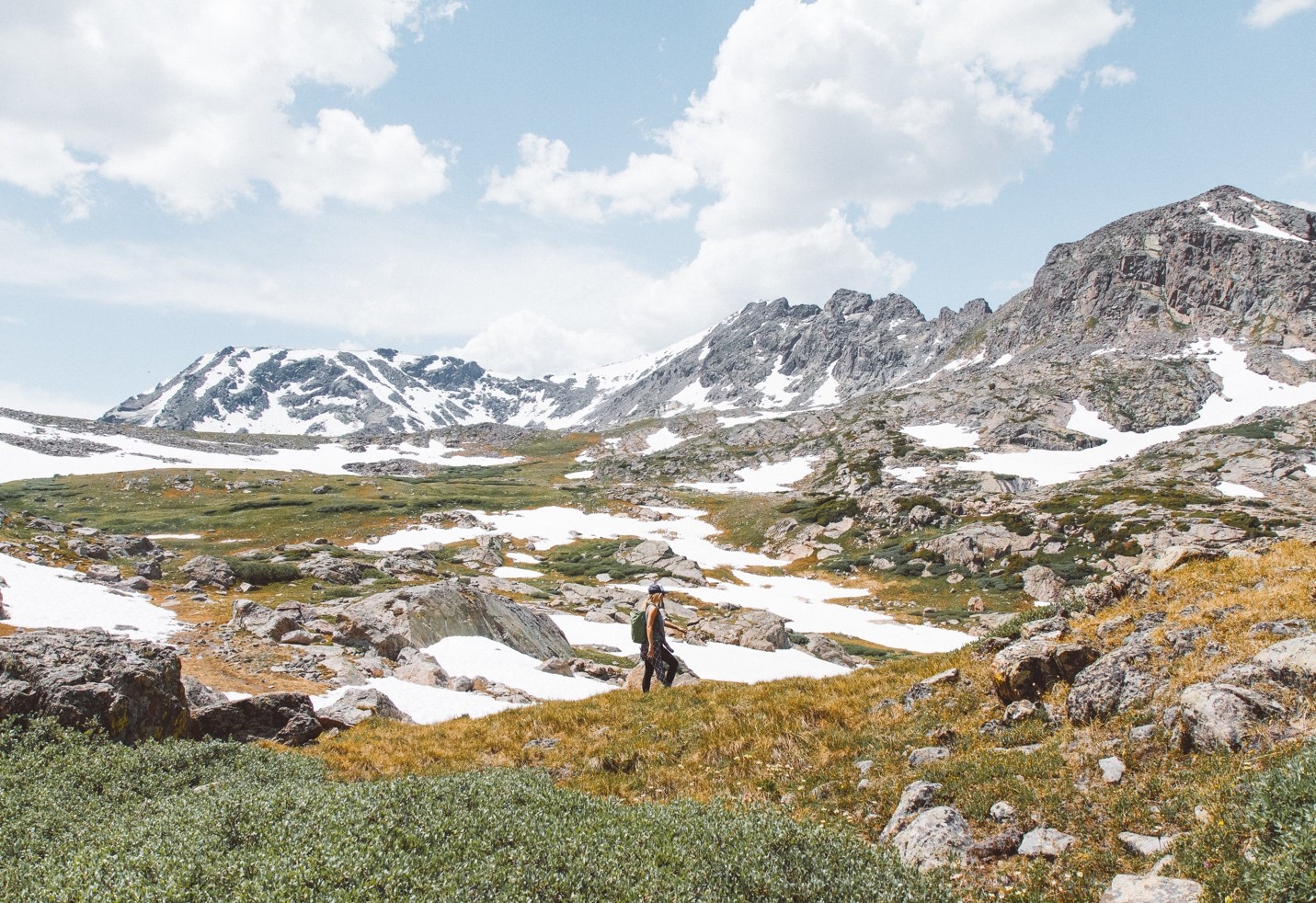 07 Jul

The Most Scenic Hikes in Colorado

Summer is in the air and with it comes ultimate adventures in Colorado's picturesque mountains. With so much diverse terrain, it might take a lifetime to see all that the Rocky Mountain state has to offer. It's difficult to choose the most beautiful hikes in our colorful state, as they each have their own majesty and allure. However, we've curated some of the most scenic hikes throughout Colorado. Here they are.

Just outside of Boulder lies some of the most remarkable and secluded wilderness in the Front Range. Visitors often stop at the Flatirons, preferring to hike around Chautauqua, but those looking for a more peaceful trip through nature should continue down the road to Nederland. Arapaho Pass Trail offers a moderate 7.4 mile out and back hike that climbs past an old mine and eventually ends at Lake Dorothy. Take a photo with the Continental Divide as your backdrop, or on really hot days, dip into the chilly waters of the lake. Bring a wind breaker and an extra layer if you want to picnic at the top.

This challenging trail is a grueling 6.4 mile out and back hike, but absolutely rewards hikers with stunning panoramic views of the surrounding peaks. Climbing almost 4,000 feet, this trail winds through pristine alpine forests, wildflower speckled meadows, and stunning vistas. It's one of Telluride's lesser visited trails because of its difficulty, but those willing to work can have unbridled access to one of the most scenic trails in one of Colorado's most beautiful towns.

The Colorado National Monument is the gem of the western slope. Soaring red rocks, sandstone buttes, and skyscraping spires create a breathtaking landscape. Any hike within this picturesque western landscape is well worth it, but No Thoroughfare Canyon grants visitors the unique opportunity to spy cascading waterfalls, tranquil pools, and plenty of wildlife in this vast desert. A 5.6 mile moderately rated out and back trail offers straightforward access to a gorgeous compilation of sweeping plateaus and soaring monoliths.

Test your mettle on this 9.4 mile trek up to the base of Long's Peak. Known as one of the most beautiful alpine lakes in the Front Range, Chasm Lake sits 11,800 feet with the infamous Diamond – a stunning 2,000 foot rock wall –  as its backdrop. The views below tree line are pretty, but the real wonder starts in the alpine tundra. Start early to catch the sunrise hit the Diamond and color it in pink, lavender, and gold.

For a short but scenic trip, hike the 2 miles to Booth Falls and witness a 60-foot cascade of water bouncing off the rocks below. Want even better views and out-of-this-world scenery? Continue past the falls for another 2.6 miles to eventually reach Booth Lake. This hike is not for the faint of heart as it gains approximately 3,000 feet of elevation in its relatively short trail. Snap photos of the Gore Mountain Range, or pose in front of a field of wildflowers for memories of a lifetime in Colorado's treasured wilderness.

One of the most iconic pictures of Colorado's alpine lakes is a photo of the turquoise blue Island Lake. Situated outside the town of Silverton, this lake rests at 12,400 feet and is known for its wonderful wildflowers along the winding trail. Pack layers and snacks for this 6.9 mile out and back hike, and don't forget your camera because the views of additional alpine lakes on the way up are almost as beautiful as Island Lake.

It's difficult to narrow down Colorado's most scenic hikes, as each offers something magical. Our state's desert terrain boasts breathtaking plateaus and gigantic red rock walls while its alpine tundra is majestic and awe-inspiring. Regardless, hike any of these trails for a chance to fall in love again with mother nature and all her glory.

ARISTA Broomfield sits conveniently off US-36 and gives residents easy access to the Rocky Mountains, Boulder, and I-70. Fuel up on coffee or a hearty bowl of Prosperoats before exploring our state's legendary wilderness this summer.