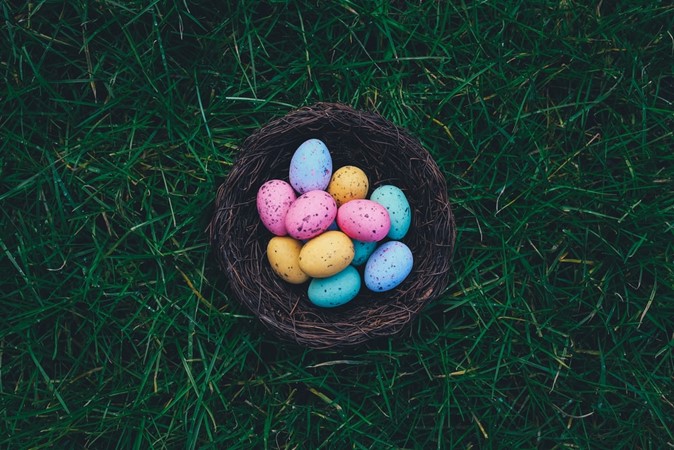 12 Apr

The Broomfield Easter Egg Roll Thru

The Broomfield Easter Egg Roll Thru takes place from 10:00-11:30am on April 16th. Parents are invited to bring their children to the Bay parking lot at 250 Spader Way (located next to the Bay Aquatic Park near the intersection of Midway and Main). The Easter Bunny will be onsite to hand out pre-stuffed Easter eggs and bags of candy.

While you may be tempted to hop on over, this event is limited to car-riding participants; everyone is asked to stay in their vehicles and no walk-ups are allowed. Easter treats will be distributed to the first 1,000 children. So come early and leave happy!
Why an Easter Bunny?
Since the Easter Bunny will soon be hopping down the bunny trail and coming to a basket near you, it's only natural to wonder where this legend originated. According to lore, the Easter Bunny goes all the way back to the 1700s courtesy of immigrants in Pennsylvania who brought the story over from their German homeland. Osterhase, an egg-laying rabbit, wasn't always as generous as he is in modern times. Originally, children gave to him in the form of nests they made to keep his colorful eggs safe and sheltered. As the custom spread across America, the bunny changed and evolved, turning into the basket-bearing, jellybean-loving character we know today. He became more like Santa Claus, with children setting out carrots on Easter Eve in lieu of milk and cookies and anticipating a morning full of gifts and goodies.
Easter Traditions Around the World
While the Easter Bunny is a big part of American Easter, other traditions dominate different cultures. In Bermuda, Easter weekend kicks off with the Good Friday KiteFest where locals and visitors gather at Horseshoe Bay Beach to fly their homemade kites. Most are shaped like hexagons or octagons and feature bright or neon colors.
In Guatemala, the streets are covered with colorful carpets during Holy Week; these are made of everything from sawdust and sand to fruits and vegetables. They often feature scenarios that depict religious events, Guatemalan tradition, or things important to the artist.
In Poland, Easter Monday doubles as Wet Monday, a day when people grab their buckets, their hoses, and their squirt guns and try to soak each other. Legend says that any woman who gets drenched on Wet Monday will be married within the year. In other words, who needs Tinder?
Whether you celebrate Easter by flying a kite or biting the ears off a chocolate bunny, don't forget to stop by the Broomfield Easter Egg Roll Thru on April 16th. It's a once-a-year, bunny-eared experience.
ARISTA Broomfield's spacious apartments are located near shopping and dining in the "creative corridor" of the metro area. We're the perfect place to spend Easter and all year long. Contact us to learn more.