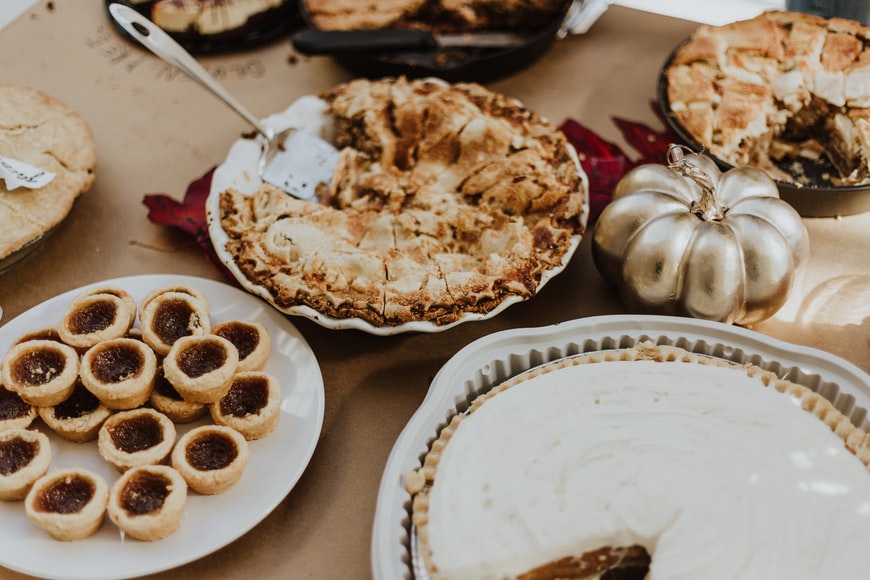 16 Nov

The 2021 Broomfield Turkey Day 5k/10k is Back!

It's that time of year again – turkey and trimmings, stuffing and yams, tennis shoes and hamstring stretches! Before you pull on your elastic pants, lace up your sneakers and hit the pavement for an annual Broomfield tradition.

The Broomfield Turkey Day 5k/10k is a family event that takes place on Thanksgiving morning. Whether you're a serious runner or someone who prefers more of a mosey, this race is designed for anyone who wants to participate.

It's located at Broomfield County Commons (13200 Sheridan Boulevard) and bib pickup begins at 7:30am. The Kids Fun Run (which is approximately half of a mile) starts at 8:30am and the 5k and 10k begin at 9:00am. The expo area will stay open to racers and spectators until 11:00am.

Strollers are allowed during the adult races but dogs are not (presumably not even if they're in the strollers). Register by November 17 to get the early bird prices.

Now that you know the details, why join in the fun? They're serving pumpkin pie and handing out swag (a medal and a knit beanie). If that's not enough to motivate you toward the finish line, consider the following reasons for racing:
You'll Work Up an Appetite
The average person tends to eat more on Thanksgiving than they do any other day of the year; it's hard to pass the mashed potatoes without taking a scoop or two for yourself. And the perfect way to work up an appetite is to exercise.
You'll Manage Stress
The holidays tend to be stressful, which is perhaps why wine sales skyrocket. There are several ways to manage stress – meditate, massage, Merlot – but running is highly effective, as well. Working out releases endorphins, chemicals that leave you feeling good even with a house full of demanding guests.
You'll Get Out of the Kitchen
If you're hosting Thanksgiving, it's possible that you'll be trapped inside for days. From the cooking to the cleaning to the designing a seating chart that accommodates your feuding siblings, you might feel practically held hostage inside your kitchen. A 5k (roughly three miles) and a 10k (roughly six miles) are fairly short races, making them the perfect compromise. You'll break a sweat and then be home in time to break out the fine dinnerware.
The Broomfield Turkey Day 5k/10k is a great way to start the holiday off on a fun, healthy foot. Eating a whole pie doesn't come with as much regret if you run for an hour first.
ARISTA Broomfield's spacious apartments offer plenty of room for lounging after your race. Located near shopping and dining and in the creative corridor of the metro area, we have the perfect place to unwind during the holidays and all year long. Contact us to learn more.