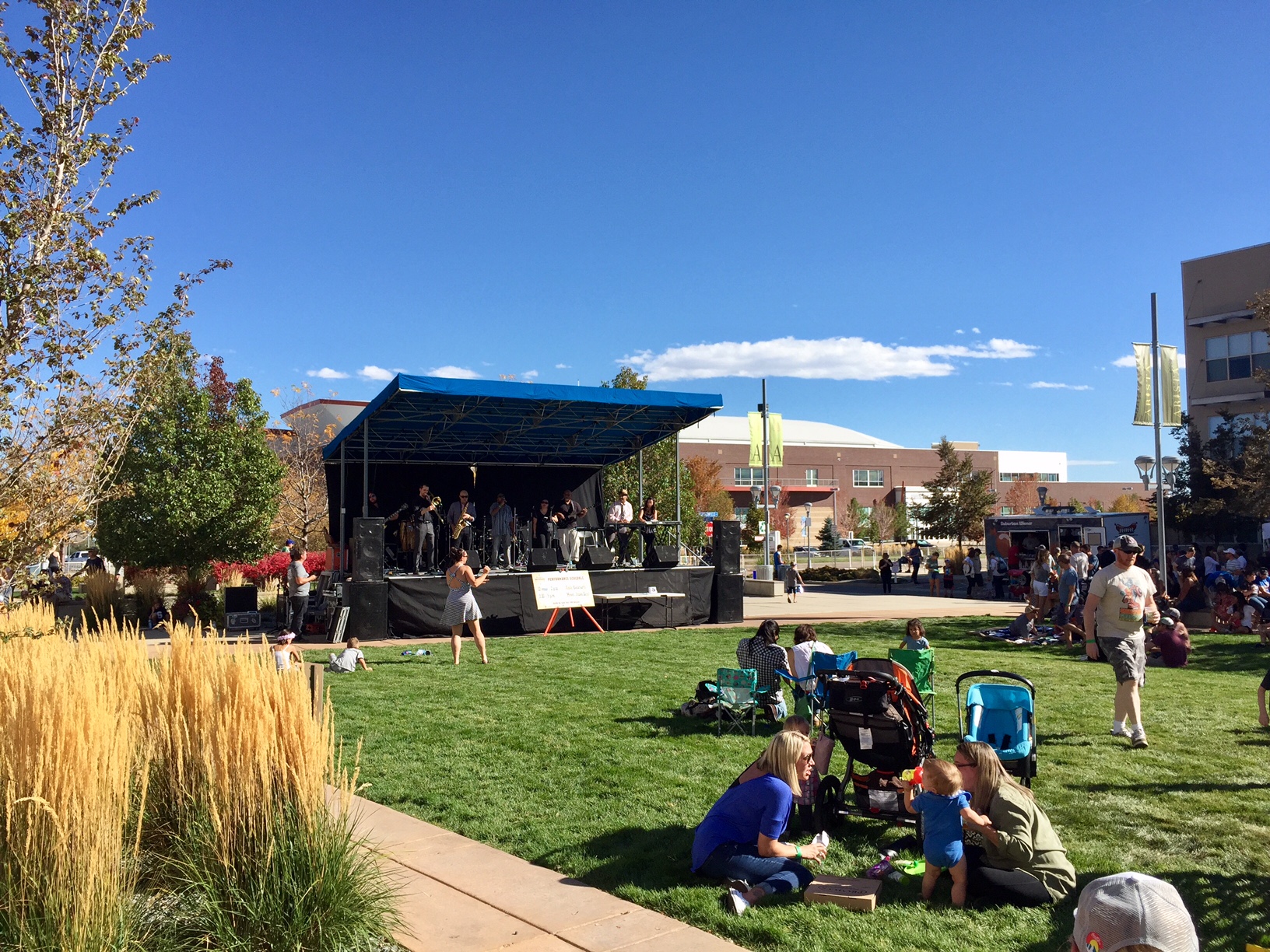 28 May

The 2019 Summer Concert Series at ARISTA Broomfield

This summer, ARISTA Broomfield is set to host a summer concert series, showcasing a talented band during each summer month. This free concert series is sure to pack ARISTA Park with a crowd, and we can hardly wait! Spend warm Colorado evenings amongst friends, enjoying live music in the shadow of the beautiful Rocky Mountains. Here's what you need to know:
The Radio Band
When: 6/12, 6:30 – 8:30pm
This Denver band is adored throughout Colorado. Its vibrant energy gets the crowd on their feet and keeps them dancing all night long. The Radio Band is celebrated for its concert-style performances and is booked consistently all year long. This is a must-see performance. The Radio Band covers a variety of genres including R&B, Pop, Country, and Swing. Audience members get to enjoy their favorite hits in a whole new way!
That Eighties Band
When: 7/17, 6:30 – 8:30pm
One of the most popular 80's tribute bands in America, this Denver-based group embodies everything from the beloved decade. That Eighties Band has earned its stripes by playing for Google, Disney, Pepsi, and the Denver Broncos. They have even earned the title "Top Cover Band in Denver" from CBS. Dig out those old ACDC concert tees and head down to Arista Park for this authentic performance that's sure to bring you back to the days of big hair and Rubik's cubes.
The Nacho Men
When: 8/14, 6:30 – 8:30 pm
The Nacho Men came together in 1980 and have delivered crowd-pleasing performances ever since. This is more than just a musical performance; it's a variety show including costume changes, unique choreography, and very funny comedic bits. A truly interactive rock and roll show, The Nacho Men are fun for the entire family. They've performed for the likes of President George Bush, opened for The Doobie Brothers, and raised thousands for countless charities over the span of 30 years. Don't miss this spirited performance!
ARISTA Broomfield offers residents a variety of activities throughout the summer season. Its beautiful parks showcase Colorado's varied, colorful foliage and also play host to numerous events that are fun for the entire family. Meet the neighbors, enjoy the warm weather, and listen to some truly awesome artists perform right in your backyard. We're lucky to call ARISTA Broomfield home.