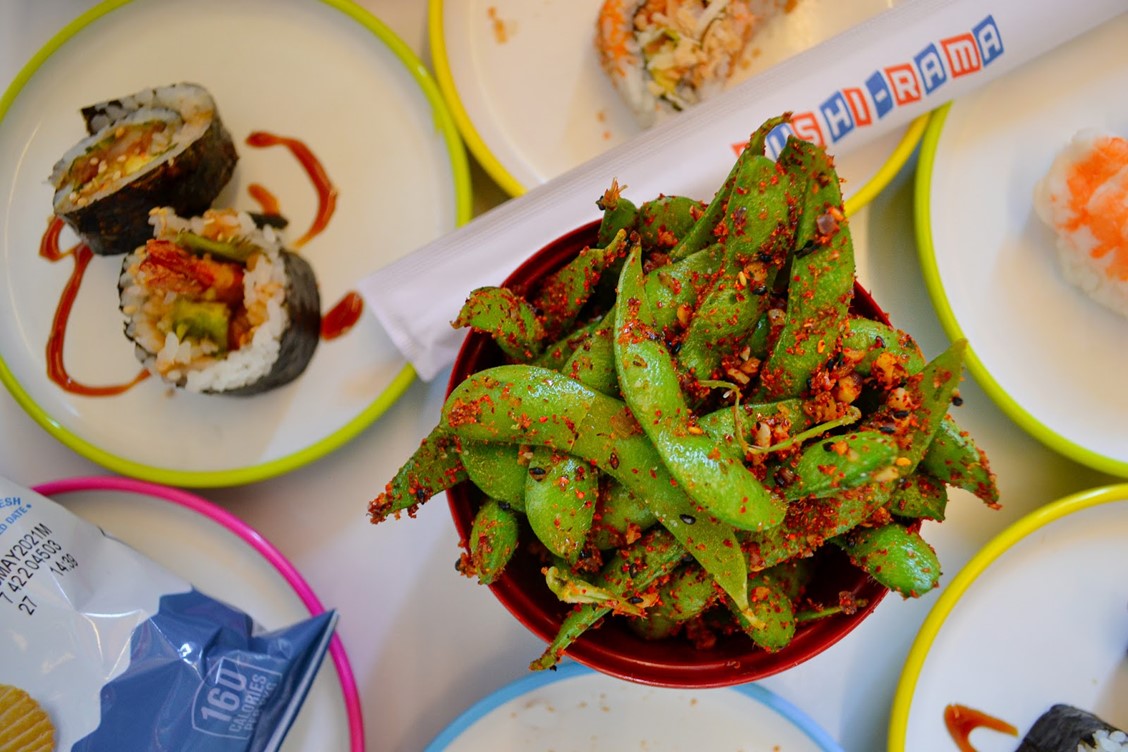 26 Oct

Sushi-Rama Opening at ARISTA

Whether you're looking for your ahi moment or you want your edamame, if you like sushi, you're in luck. Sushi-Rama, which operates with a unique conveyor belt concept, is opening a fifth location at ARISTA. The restaurant came to fruition thanks to Chef Jeff Osaka, the man who is also behind Osaka Ramen. After COVID delays, it's almost time to eat!
About Sushi-Rama
This is not your typical sushi place; Sushi-Rama comes without the drama of paying a fortune for a meal. The high-tech prep and conveyor belt delivery method allow the restaurant to keep costs low without compromising quality. The plates are even microchipped to assure they don't stay on the conveyor belt for longer than 90 minutes. 
Because customers can see what the dishes look like before deciding, Sushi-Rama is a good option for nigiri newbies and rainbow roll rookies. Of course, if you already know you prefer spicy tuna or that a dragon roll slays all, it's the perfect place to grab your favorites.  
About the ARISTA Location
Sushi-Rama at ARISTA is located at 8181 Arista Place in Broomfield in a 2,200-square-foot space with floor-to-ceiling windows, and a fun, throwback design. It's within walking distance to the 1STBank Center and easily accessible from Highway 36. 
In addition to sushi, the restaurant will offer popular options from Osaka Ramen, including bacon fried rice, spicy miso ramen, chicken karaage, and okonomiyaki fries (which are made with a type of Japanese pancake). Stop by for happy hour, Monday-Fridays from 3-5pm, to enjoy 25% off all sushi. Drink specials are also on specials. 
ARISTA Broomfield, home to the new Sushi-Rama, is located in the middle of the US 36 creative corridor. We offer the perfect place to unwind this fall and all year long. Come check us out! Contact us to learn more.