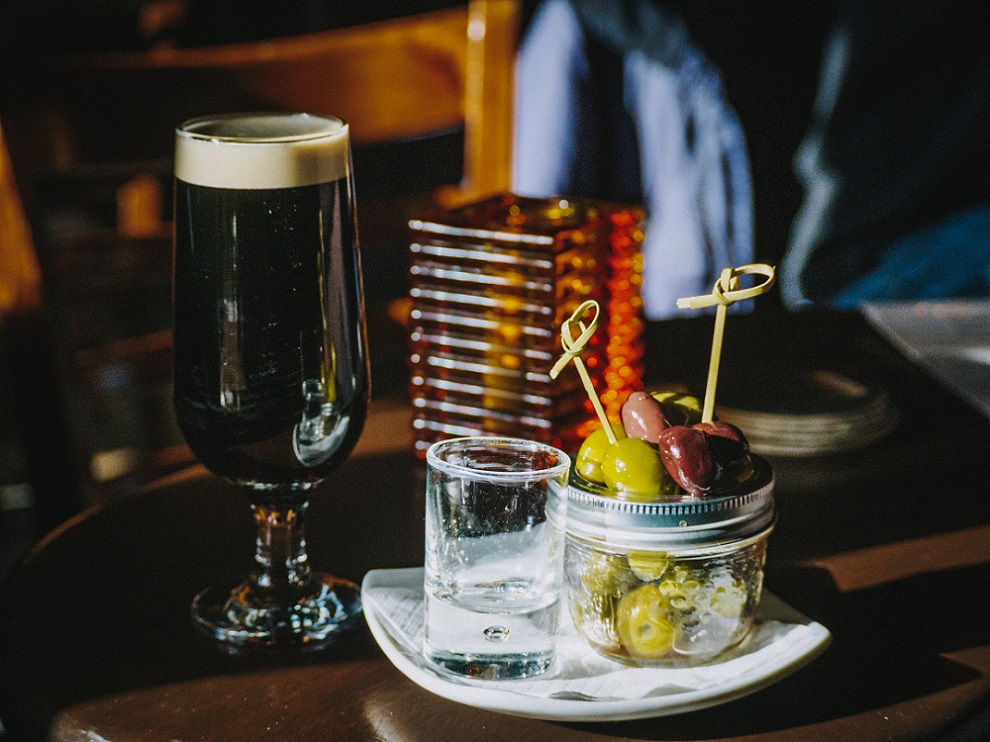 09 Mar

St. Patrick's Day at Home – Ultimate Irish Recipes

Everyone feels a little Irish on St. Patrick's Day. March 17, 2020 marked the shutdown for many Colorado businesses, restaurants, and bars, causing many festivities to postpone. With vaccinations on the rise and COVID-19 cases on the decline, this year may look a little different. However, to continue this trend, it's crucial for people to continue avoiding large gatherings and opt for outdoor or small events at home. To get in the spirit of this festive holiday, cook an authentic Irish meal at home for loved ones, served with a side of Guinness, of course. Here are our recommendations:

Chilly weather makes this dish all the more appetizing. Shepard's Pie is inherently decadent – with creamy mashed potatoes acting as the top pie crust, concealing a spiced meat filling and moist vegetables, all soaked in a homemade gravy. Make this traditional dish your own by adding garlic, chives, or cheddar to the mashed potatoes. Or, consider creating Shepard's Pie Twice Baked Potatoes, which swaps out the pie crust for a baked potato base. Delectable!

Two Irish staples – potatoes and cabbage – really shine in this side dish. Colcannon is an authentic accompaniment to corned beef, Irish stew, or beef potpies. Creamy potatoes benefit from a slight crunch of the cabbage while melted butter and a blend of spices will have all your guests requesting seconds. Even better, use the leftovers for the next morning's breakfast – scramble Colcannon with eggs or slather some on top of a piece of hearty toast. top fried eggs or toast with this tasty dish.

This seemingly traditional Irish recipe actually has its roots in another culture. The term corned refers to large hunks of salt that were used to preserve and season meat before salt brines became popular. Prior to the Industrial Revolution, beef was a less common cut in Ireland and pork was preferred because it was cheap and widely available. When large swaths of Irish moved to America, they, along with Jewish and Italian individuals, faced discrimination and lived in slums. Irish individuals would dine at Jewish delis and noted the similarities between corned beef and Irish bacon. Cabbage was thrown in because it was inexpensive and filling. And thus, the now-famous Irish dish was born.

Traditional Irish Soda Bread is known for its bright flavor and airy texture, thanks in large part to baking soda. This skillet soda bread is a new twist on an old classic, featuring currants, cranberries, and lemon. Serve this for breakfast or as an afternoon treat alongside an Irish coffee.

In addition to pork, beer has its place of importance in Irish heritage. This main dish combines both staple ingredients for an entrée that is sure to please your St. Patrick's Day guests. Blend a dark ale and pale ale to create the pork glaze that elevates this delicious dish.

Hosting a St. Patrick's Day dinner at your home could be the best way to celebrate this holiday and spend quality time with loved ones. These recipes blend Irish tradition with modern, American twists for a truly delightful feast. ARISTA Broomfield's spacious and modern apartments were designed with entertaining in mind while our planned community offers easy access to a plethora of urban amenities. Contact us to learn more.