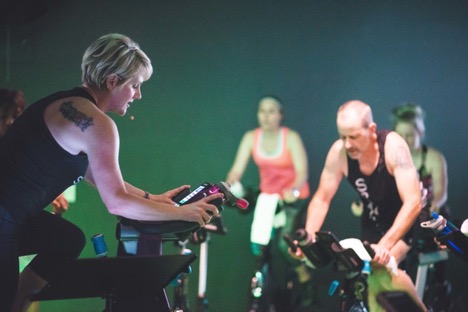 23 Apr

Spring into Fitness with SPENGA

Have you struggled with finding the right gym or workout studio that fosters a supportive atmosphere, is community focused, and gives you a great workout? Look no further than SPENGA. This workout studio in ARISTA Broomfield centers on training bodies and minds, through its non-traditional, hour-long sessions.
How it Works:
SPENGA combines three different work out styles into one, 60-minute class. Guests will begin the class with a 20-minute spin session, raising their heart rates and warming up muscles. Next, an experienced SPENGA trainer will guide the class through series of HIIT exercises to target and work out specific muscle groups. To conclude, SPENGA ends with a 20-minute yoga session. Select yoga flows will focus on stretching out tired muscles, revitalizing the mind, and nourishing the soul.
Classes are led by knowledgeable SPENGA trainers who guide guests through each workout period. Throughout the class, they provide modified positions or exercises, answer questions, or instruct on use of equipment while energetic beats and light aromatherapy fill the room.
Why SPENGA is Different:
Unlike many other gyms or workout studios, SPENGA doesn't overtly push any sort of weight-loss, muscle building, or competitive agenda. Its calm, inclusive approach makes this a very approachable studio, and its central philosophy encourages 'strong bodies and strong minds'.
SPENGA is not a place to boast how much you can lift or how flexible you are – it welcomes all skill levels and embraces all body types, goals, and motivations. SPENGA trainers and classmates encourage each other, building up the class community mentality so that everyone finishes strong, together.
Check it Out:
SPENGA offers a complimentary trial session to let guests experience the workout for themselves before signing up. If you like it (we know you will!), memberships and package classes are available for purchase. You can buy sessions in incremental amounts – as few as one per week or purchase an unlimited membership.
Another notable addition to the ARISTA Broomfield community, SPENGA is quickly becoming the neighborhood gym. It receives rave reviews and is the perfect complement to ARISTA's modern, full-package community. Nourish your mind, body, and soul with a SPENGA class – you won't regret it!