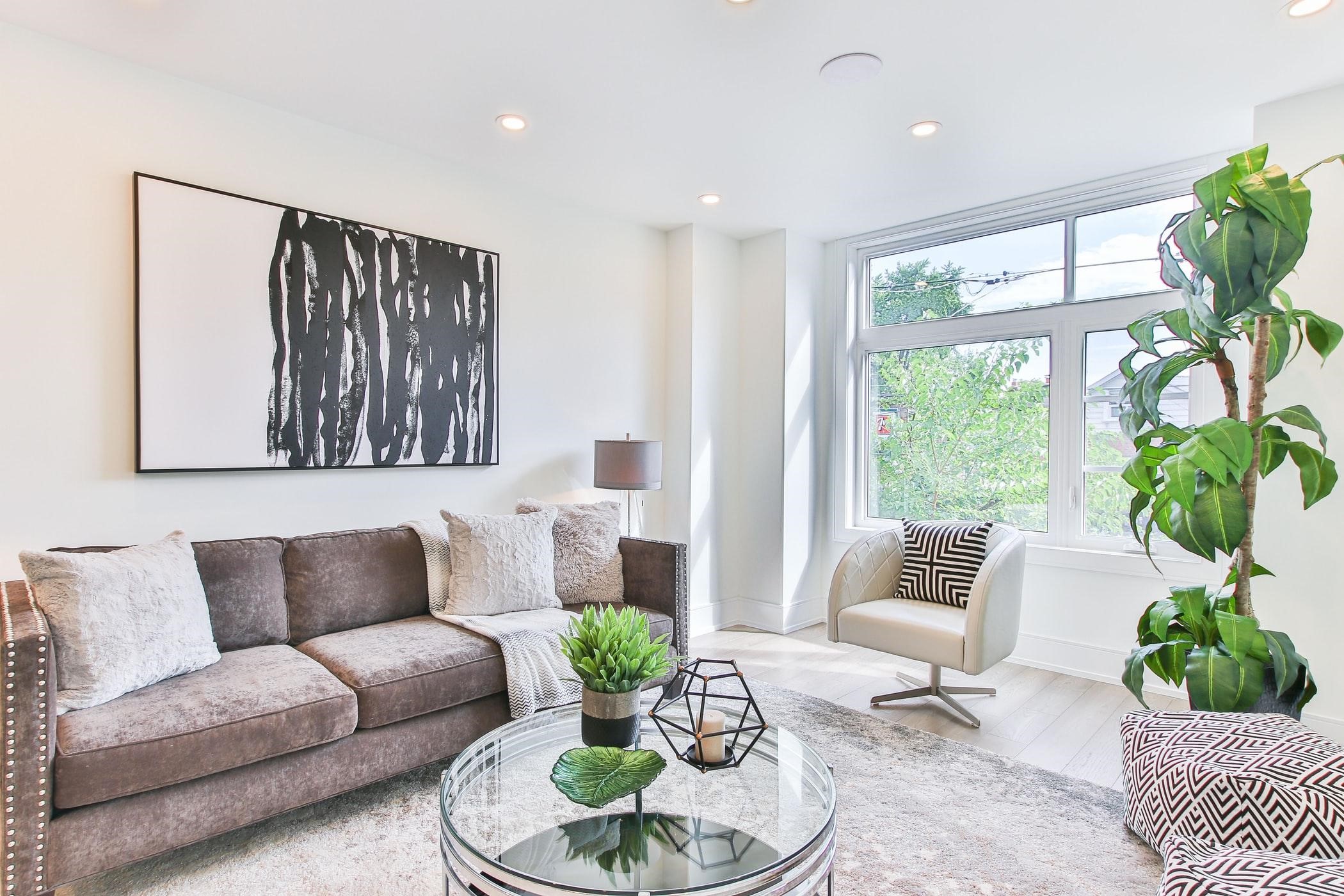 02 Jun

Spring Cleaning Inspiration

The novel coronavirus has brought home cleanliness to the forefront of many individuals' minds. If you're currently working from home or staying home as much as possible, it's a great time to do a deep clean of your living space and tackle organizational projects, too. If you're ready to jump into spring cleaning but you're not sure where to start, we offer a few ideas for inspiration below:
Disinfect Frequently-Touched and High-Traffic Areas
Many viruses can linger on hard surfaces for several days, so take some time to disinfect frequently-touched hard surfaces such as light switches, doorknobs, keyboards (with caution), and countertops. To ensure a thorough cleaning, select an FDA-registered disinfectant and follow the directions on the label.
Wash the Windows
If you're primarily staying in, you'll want to soak up the spring sunshine from your home whenever possible. To fully enjoy the sun's rays and brighten up your living space, you'll need to have sparkling clean windows. For best results, wait for an overcast day to tackle washing the windows, as cleaning the windows during a sunny day may result in streaks.
Improve Your Workspace
Working from home more often these days? Whether you're spending a lot of time in your home office or you'd simply like to create a space where you can be productive, organizing your desk is a must. A cluttered desk surface makes it nearly impossible to settle in and get to work, so it's helpful to create an organization station. Mount shelving or hanging organizers to the wall right in front of your desk so the surface space is clear but office essentials are within your reach.
Clean the Shower Curtain
Even if your shower itself is spotless, the curtain may be in need of some extra attention. Shower curtains are notorious for growing mold and mildew, and it can be difficult to keep these fungi at bay without frequent cleanings. Most plastic and vinyl shower curtains are safe to run through the washing machine on a gentle cycle. Add some detergent and throw the curtain in with some towels to give it a deeper clean.
Clear the Medicine Cabinet
If you're running low on space in the medicine cabinet, take a look at the expiration dates and toss anything that's expired. Be sure to dispose of old medicines in the trash can, and avoid flushing medication down the toilet or sink.
Spring cleaning is a great way to freshen up your home and head into summer with less clutter. If you're on the search for a new home in Broomfield, contact us for more information on our ARISTA communities. Our apartments, townhomes, and condominiums are conveniently located in the heart of Broomfield with easy access to transportation and excellent shopping and dining. When you're ready to learn more about ARISTA living, please reach out to our team.