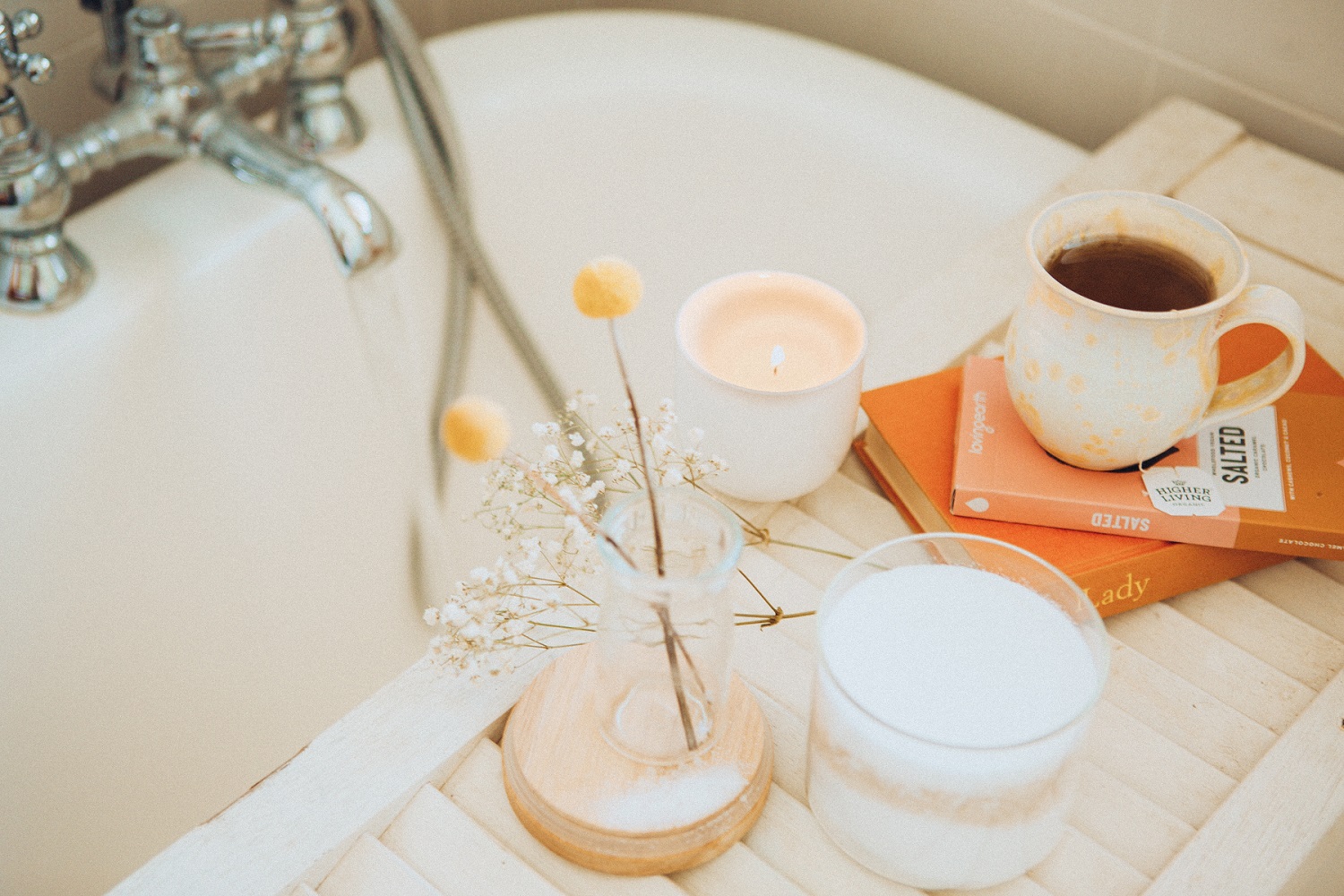 09 Mar

Show Yourself Some Love: Self-Care Activities

It is no secret that the last two years have been particularly challenging, taking a toll on everyone's mental and physical health. With all of the outside stress and unpredictability in the world, there is no better time to focus on your personal wellness. Whether you are a master at self-care or are just getting started on your journey, these practical self-care tips can help you show yourself some love every day.
Start with a healthy breakfast
Along with getting a good night's sleep, starting your day with a belly full of good food is essential to showing yourself some love. Eating a high-protein breakfast first thing in the morning gives your mind and body a boost, and it helps you avoid that dreaded mid-afternoon crash. Check out these easy, well-balanced breakfast recipes, including a berry protein smoothie and a 3-minute breakfast burrito, to get an idea of where to start.
Find time to move
Exercising is a great way to improve your overall health and wellness, but many people don't have the extra time or energy to add yet another task to complete by the end of the day. If you don't have time to add to your routine, try focusing not on adding activity, but on reducing inactivity. Plan on walking when you are able, add in some stretches or squats during your breaks, or, if you work from home, complete a cleaning task during downtime. Something that simple can turn mundane inactivity into mini-moments of self-care, and those moments add up to create an overall healthier lifestyle.
Embrace the concept of niksen
The Dutch concept of niksen literally means to "do nothing". Similar to other mindfulness and meditation practices, the hardest part about niksen is actually allowing yourself to sit without purpose. In a time when many people are reaching higher levels of stress than ever before, finding a way back to ease and relaxation can be very difficult. By intentionally doing nothing, you are allowing your body to relax and your brain to wander, process, and come up with new ideas, without a distracting screen or speaker there to influence your thoughts. Treat yourself to a night in with a quiet, cozy corner of your home, or maybe a spot outside on a sunny day, and just let yourself be. You deserve it!
Self-care can be as simple as loving where you live. Residents at ARISTA Broomfield enjoy easy access to the trails, slopes, and restaurants that the Front Range provides, plus a comfortable place to call home at the end of the day. Contact us today to learn more about our available floorplans.