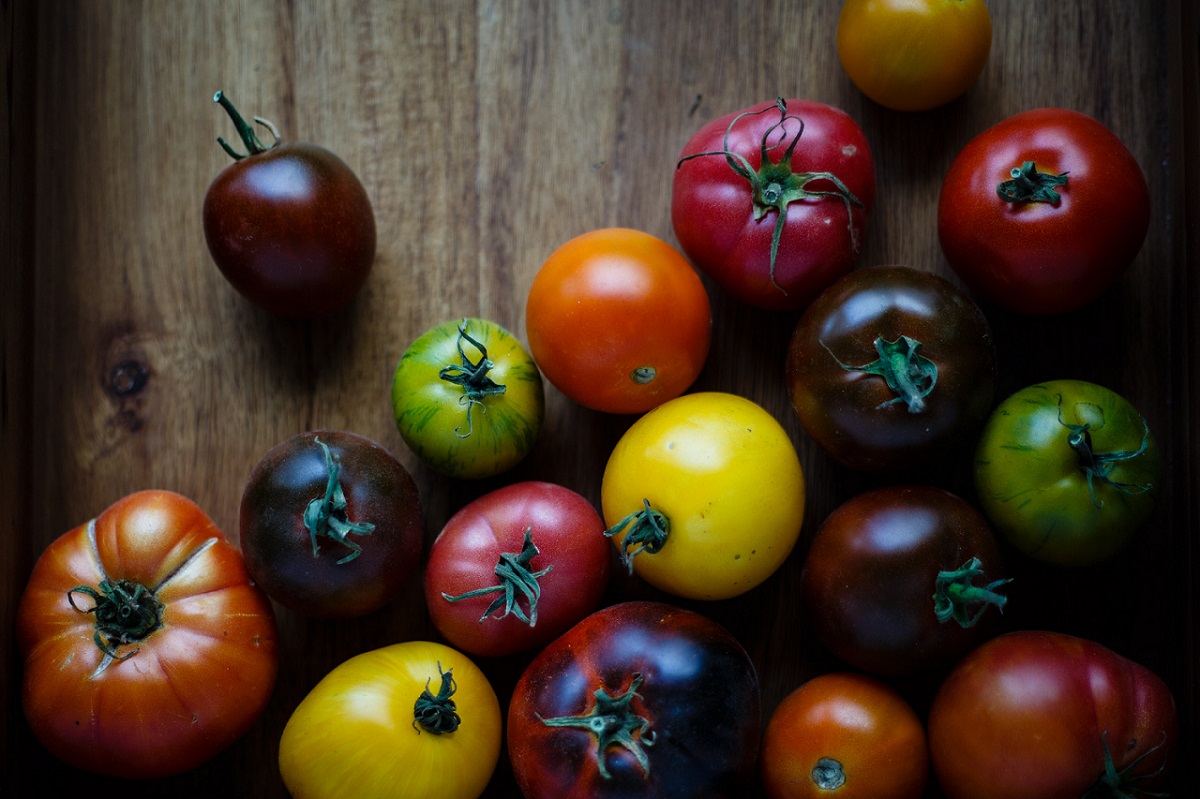 04 May

Seasonal Eating-Inspired Recipes

April tends to kick off Colorado's harvest season, but the majority of fresh produce we're all familiar with doesn't start ripening until May. Be on the lookout for a wide variety of vegetables and fruits all grown right here in colorful Colorado. Pick up produce from local farm stands, sign up for a CSA, or shop weekend farmers markets to stock up on the best seasonal produce. Here are some recipes that will help you utilize seasonal selections.
Pasta Primavera – Greens
Primavera is the Italian word from spring, and this delectable dish features all sorts of bright, fresh veggies that naturally sprout from April to June. Our state often sees asparagus, arugula, radishes, peas, and pea greens ready in May. Sauté these veggies in olive oil and pile them on top of al dente bucatini noodles coated in olive oil, garlic, and freshly grated parmesan for Pasta Primavera.
Perfect Roast Chicken – Fennel, New Potatoes, and Poultry
In French and Italian cuisines, fennel is a staple ingredient in many roasts, salads, and pasta dishes. However, we tend to shy away from the anise-flavored vegetable because we simply don't know what to do with it. Ina Garten's Perfect Roast Chicken incorporates fennel by dousing it in butter and roasting it on high for a chewy sweet and savory side to accompany tender, juicy chicken. Purchase your poultry from one of Colorado's many farmers who specialize in organic, pasture-raised chickens. Then, swing by your favorite farmers market and hunt down fennel, carrots, and new potatoes.
Summer Gazpacho
Fix this chilled dish on the hottest of Colorado's summer days for a picnic in the park or a backyard BBQ. This summer gazpacho features ripe tomatoes, cucumbers, garlic, and shallots – all of which appear in July and August. Pick up a crusty loaf of bread from a local Broomfield bakery and serve alongside this soup for the most delicious evening meal.
Fresh Fruit Salad
Keep it simple with a fresh fruit salad that showcases all of Colorado's ripening stone fruit, berries, and melons. Palisade peaches are a favorite amongst locals and August is the best time to snatch some up before they sell out. Raspberries, blackberries, and blueberries are sweet, plump, and add beautiful pops of color to this dish. Fruit salad doesn't need a recipe, but if you're looking to take it a step further, here's a delicious dressing recipe that incorporates honey and lime. This wonderful accompaniment can be served as a desert, instead. Add a dollop of home-made whip cream to really make the colors come alive!
White Beans and Broccoli Rabe
This heartier dish comes just in time for cooling fall temperatures, but reflects the last of summer's bountiful harvest. Sautéed broccoli rabe is seasoned with garlic, lemon, and olive oil so its vegetal flavor shines. To incorporate other late-summer veggies, halve escaroles and toss them into the mix. Top with fresh parsley and basil for a real earthy-tasting dish. Get the recipe, here.
Colorado winters always feel worth it when spring rolls around with its bountiful harvest of fresh produce. As the weather warms, farmers' market stands grow even more diverse with juicy stone fruit, beautiful red tomatoes, and thick bundles of leafy greens. ARISTA Broomfield's planned community places residents near the Rocky Mountains and within close proximity to a plethora of farmers markets so they can enjoy all that Colorado has to offer. Contact us today to learn more.