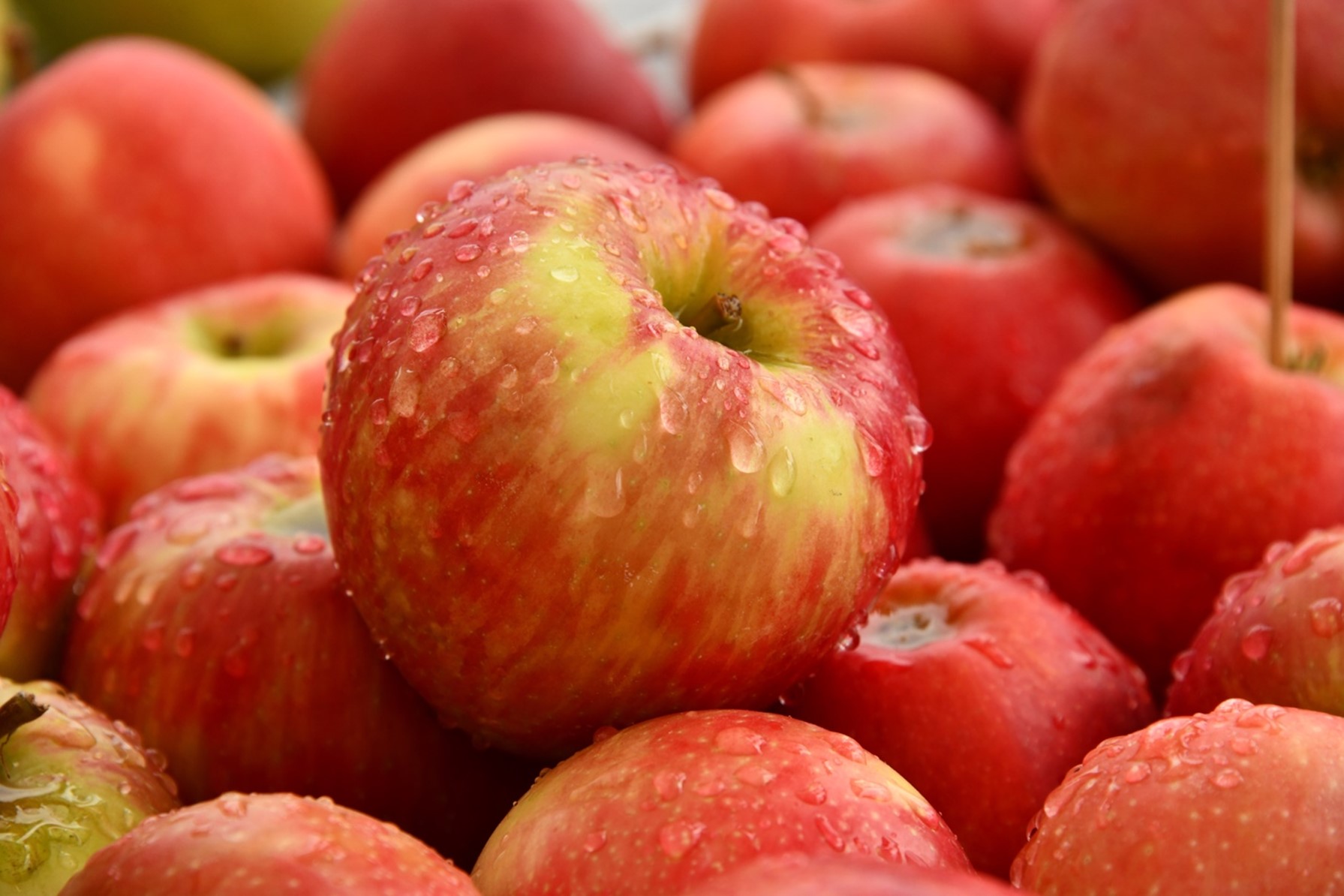 14 Sep

Seasonal Cooking: The Best Apple Recipes

Apples are often an overlooked fruit because they are so accessible and abundant. However, they come alive in numerous recipes, and their sweet, diverse nature makes them a perfect fit for desserts, entrees, and breakfasts alike. Fortunately, Colorado is home to ample apple orchards that offer a pick-your-own adventure, inviting guests to stroll amongst the trees and fill their bags with Galas, Granny Smiths, Pink Ladies, and more. Here are a few recipes that will welcome fall in and let this star produce shine.
Apple and Maple Baked Oatmeal
Gather the family or cook for a big Sunday morning breakfast for your friends with this recipe. Apple and maple baked oatmeal come together easily in a casserole dish and the set-it-and-forget it method of cooking means you can have a lazy morning, make a second cup of coffee, or even sip a mimosa on the porch. Get the recipe, here.
Coconut Apple French Toast
Wow the breakfast table with this autumn recipe. Mix flakes of coconut and apple chunks into your favorite French toast recipe. Go one step further and prep a delicious apple chutney to top these fluffy, hearty cakes with. Caramelize pecans, walnuts, or shaved almonds to add some crunch to the finished product. Here's this delicious recipe.
Honey-Mustard Chicken and Apples
If you want to spice up your meal prep game, this Honey-Mustard Chicken and Apple recipe will help. Tender chicken cooks in a sweet-and-savory apple and caramelized onion sauce that can go atop rice or pair with a crusty loaf of bread. Create a double batch and shred the chicken for delectable, apple-topped tacos.
Brussels Sprout Salad with Apples
Apples make a great topper on any salad, but they go especially well with bitter Brussels sprouts. Use any maple dressing recipe or even lemon poppyseed for something lighter and you can create all sorts of variations of this salad.
Sausage an Apple One Pan Dinner
Grab some fresh, locally raised and produced sausages from the farmers market and make this hearty dinner on a busy weeknight. Slice apples and sprinkle with a little cinnamon sugar, then arrange next to sausages for an easy one-pan meal. This recipe can be modified to be paleo and Whole30-friendly, as well as gluten free.
Irish Apple Cake Donuts with Whiskey Glaze
Nothing brings back memories of childhood autumns quite like a warm, spiced donut. These Irish apple cake donuts topped with a whiskey glaze are so scrumptious, you might eat the whole batch. Bring these to Halloween parties, fall festivals, or even Thanksgiving dinner and get ready to steal the show from pumpkin pie.
Get creative this autumn and swap out standard pumpkin-based recipes for innovative ones that feature fresh, crisp apples. ARISTA Broomfield sits close to Colorado's main thoroughfares, making it easy to jump on the road for a weekend of apple picking and mountain exploration. When cooling weather comes, hunker down and start baking to fully celebrate all that this wonderful harvest season offers. Contact us today to learn more about our apartments.