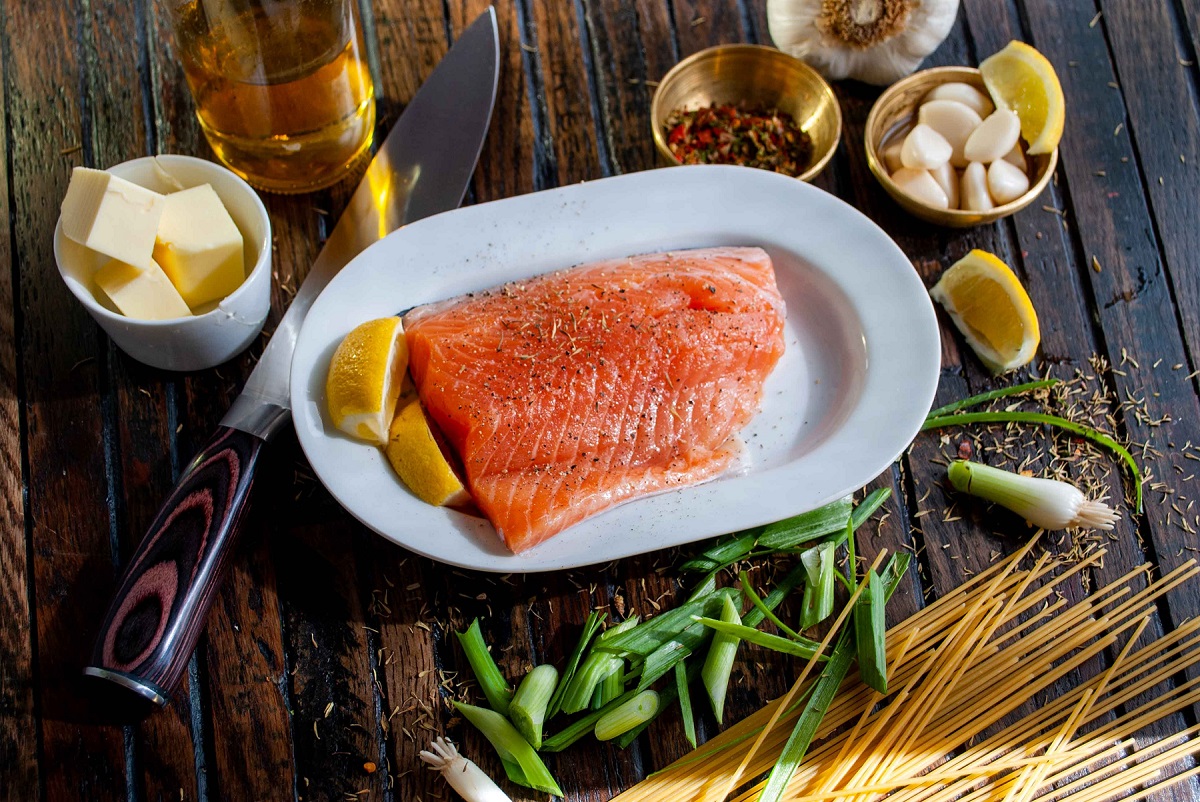 07 Dec

Seasonal Cooking: Recipes for Winter

Winter might not be the best time to bust out the barbecue and enjoy dinner on the back deck, but there are plenty of delectable dishes to whip up during these cold and snowy months. 

Whether you're looking for a hearty soup or a main dish, we recommend pairing Old Man Winter with the following:  
Teriyaki Salmon
Salmon often has a reputation as a fancy fish that takes hours in the kitchen to prepare perfectly. But many dishes are quick and easy, including teriyaki salmon. This recipe takes approximately 40 minutes to make and is an excellent way to get a jumpstart on your New Year's resolution by eating a heart-healthy dinner full of fatty acids.
Turkey Biscuit Stew
While similar to a soup, this turkey biscuit stew isn't something you'll want to eat as a side or appetizer; it's filling enough to serve as a full meal. Make it on a particularly frigid night or when your refrigerator is full of turkey leftovers from holiday dinners. This is a dish you can get a bit creative with by adding your favorite vegetables to the recipe. 
White Chicken Chili
White chicken chili is a terrific dish if you have a hankering for chicken soup but want something you can sink your teeth into. It's made with green chilis and jalapenos to bring the heat and sour cream to create a creamy consistency. It takes less than an hour to make and you can freeze leftovers for several months. You can also remove the chicken and opt for a vegetarian option, if desired.
Ginger and Tumeric Noodle Soup
Ginger and turmeric noodle soup might not make a full meal, but it's a refreshing and flavorful opening act that packs a powerful anti-inflammatory punch. Ginger and turmeric are both well-known superfoods, making this soup the consummate curry creation for anyone fighting the flu, a seasonal cold, or COVID. If you want it to work as a standalone meal, consider adding chicken, turkey, or tofu. 
Lentil, Sweet Potato, and Chickpea Stew
If you're a vegan or entertaining the idea of becoming one, this is a must-do stew! Full of savory lentils, sweet potatoes, and chickpeas, it's fast and easy to throw together. All it takes is eight ingredients and an hour of your time. Top it off with spinach and olive oil. 
When the weather outside is frightful, dining in is so delightful. Try one of the above to prove you don't need Grubhub or DoorDash; these recipes deliver just as deliciously. And if you find yourself needing to take a walk, head to any of our nearby restaurants for a great meal. Proto's, Colorado Keg House, Mama Lolita's, Hickory & Ash, and Sushi-Rama are just a few of the wonderful restaurants waiting to welcome you. 
ARISTA Broomfield, located in the middle of the US 36 creative corridor, offers the perfect place to unwind this holiday season and all year long. Come check us out! Contact us to learn more.