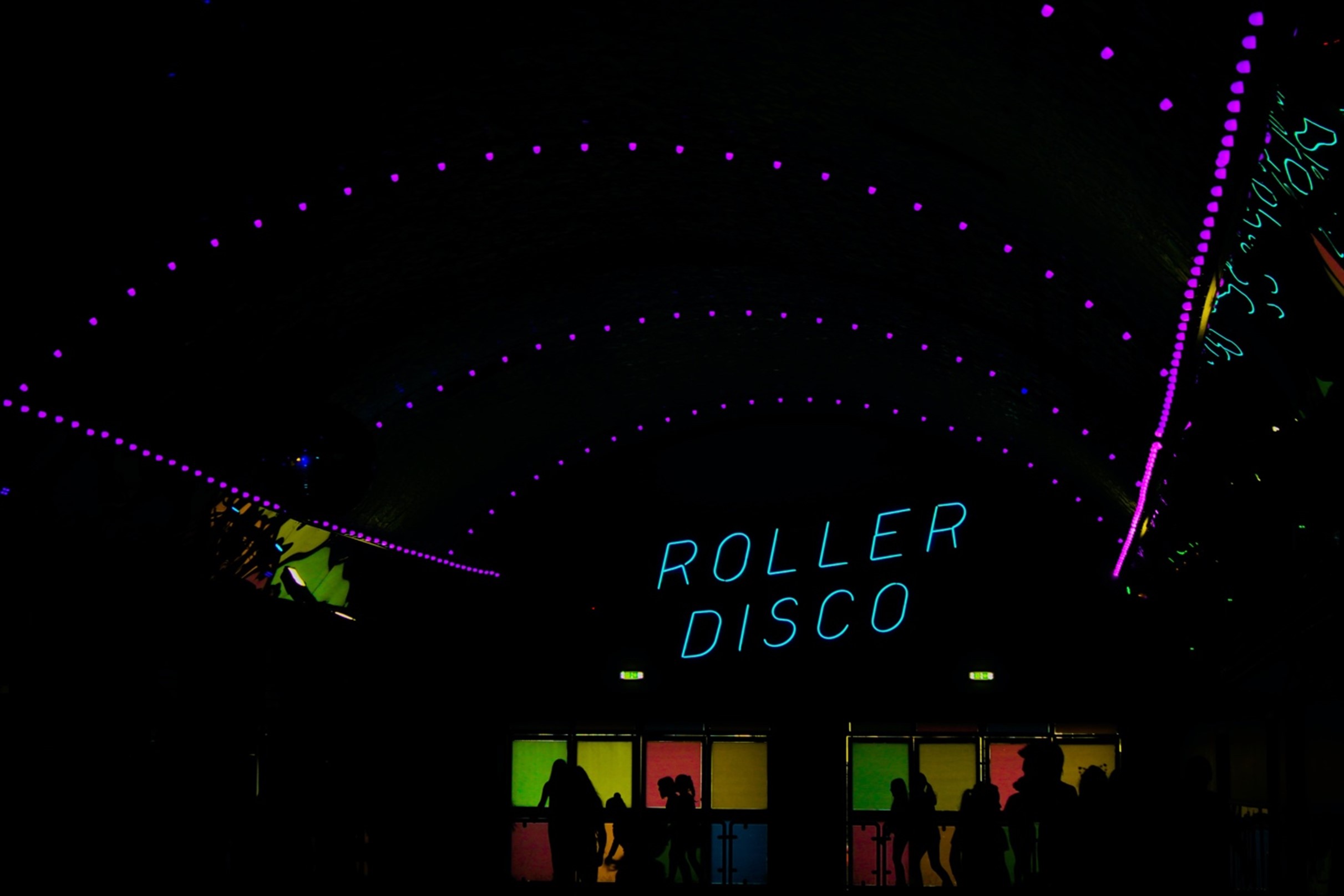 06 Apr

Roller Skating Near Broomfield, Colorado

One of the quickest ways to feel like a kid again is to slap on a pair of roller skates and hit the rink. Spring is the perfect season to enjoy a little indoor fun – 70's style. Be it a ladies' night out, alternative date activity, or even an entertainment event for out-of-town guests, Skate City's multiple locations and themed nights offer a fun way to go out on the town.

This evening is for the 18+ crowd who want to enjoy late-night skating to groovy beats. Professional skaters often attend Adult Night and show off their skills in the rink. Skate City's multiple locations each host their own version of Adult Night and hours may vary. Don your best 70's garb and make a night of it.

For a workout unlike any other, sign up for speed skating lessons at Skate City. Skilled speed skating instructors will walk students through skills and techniques they need to safely speed skate. Once students are confident in their practice, Skate City offers numerous ways to jump on a speed skating team or simply have fun practicing a new skill during designated rink time.

For kids and teens interested in getting involved with a team sport that fosters individual performance, athleticism, and technique, roller hockey may be a great option. Children aged 10 to 16 are invited to try out at the end of March. Players and families must be current members of Skate City.

Host your next special event at Skate City. What's more memorable than awesome music, cool light shows, and skating to the beat? Not much! Education and school-based nonprofits can say thank you to donors with this fun, family friendly event. Or, throw a birthday bash complete with a costume contest, a specially curated playlist, and great photos.
Everything Else!
Skate City offers even more classes, skating-based activities, and resources to get your family involved in this physical and fun sport. From artistic skating classes to STEM field trips, Skate City provides a huge service to the communities it serves. Daddy-daughter discount nights encourage some one-on-one bonding time while Sunday's reduced admission prices are a win for everyone.
COVID-19 Procedures
The rink is taking extra precautions to ensure everyone stays safe while skating. Masks are required and social distancing is implemented through the use of stickers and one-way skating. Employees are temperature checked daily and increased sanitation and ventilation measures have been implemented.
Visit the Westminster or Arvada locations near ARISTA Broomfield for a night of fun. Our planned community puts residents in the heart of Broomfield, near awesome big-city amenities, like a groovy roller rink. We're also close enough to the mountains so you can get your fill of mother nature before heading out on the town. Contact us today to learn more.