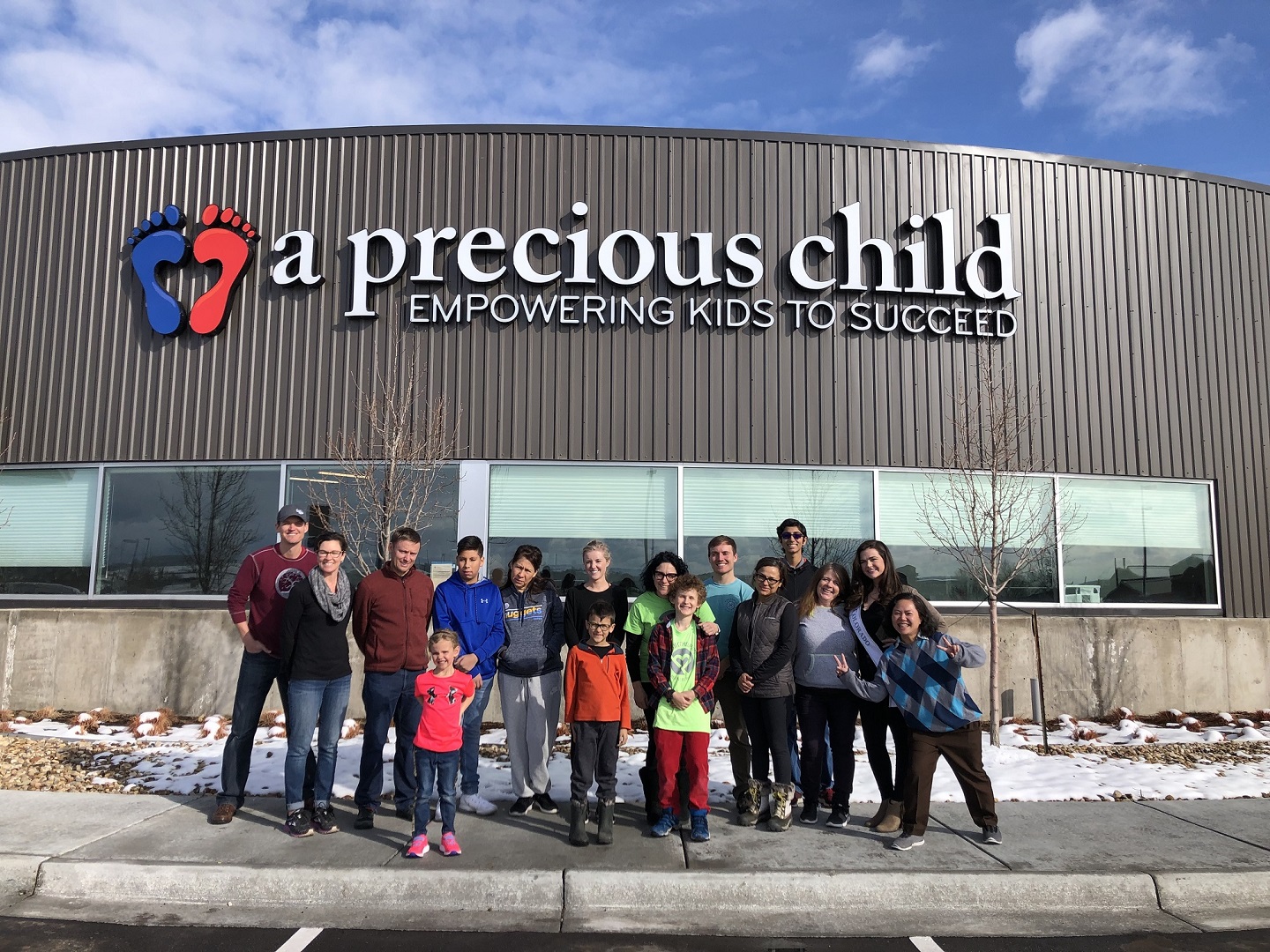 07 May

Project Helping Kyndfulness for Kids, 2019

Just outside Denver's sprawling metropolis on the edge of the foothills sits the community of Broomfield — a distinctive, vibrant city rich with history, economic progress, and unique individuals who call this lovely community home. In addition to delicious restaurants, up-scale shopping, and expansive parks, Broomfield boasts ample volunteer opportunities for individuals interested in building up our treasured city.
About A Precious Child:
Located in Broomfield, A Precious Child is a non-profit organization that assists displaced and at-risk children and families throughout the greater Colorado area. By providing essential items — backpacks, clothing, shoes, toiletries and more — A Precious Child helps set disadvantaged children up for future successes. It connects each child or family with a team member who takes them shopping at the charity's store front. To learn more about this worthwhile organization, volunteer your time and talents at one of its many events throughout the year.
When and Where:
On May 11, A Precious Child invites interested volunteers to attend its community charity event, Project Helping Kyndfulness for Kids. Participants will sort, organize, and prepare inventory before it is displayed on the store floor. No special skills are required to volunteer at Project Helping Kyndfulness – just a positive attitude and eagerness to be of service.
The event takes place at A Precious Child, located at 7051 W. 118th Ave., from 9am-12pm. Upon registration, volunteers will receive additional details via email about parking, dress code, and agenda. Children ages five and up are welcome – making this a great event for the whole family.
Why Should You Volunteer with A Precious Child?
Statistics show that 94% of people who volunteer have improved moods and 96% claim to have a greater sense of purpose. A Precious Child is a unique organization that reaches out to members of our community who are often overlooked. With the influx of people migrating to the Denver Metro Area, certain public and human services may be overwhelmed. It's easy for an at-risk child to slip through the cracks of our social services system.
A Precious Child believes that each disadvantaged person deserves the opportunity to earn a better life. This organization recognizes that, in order to progress academically, professionally, and socially, basic needs must be met. Not only will you be giving underprivileged kids and families a second shot at life, you'll be strengthening our Colorado community, one person at a time.
Just a short drive from ARISTA Broomfield, Project Helping Kyndfulness for Kids is a great way to spend the Saturday with family, friends, and other ARISTA Broomfield residents. Roll up your sleeves and head over to A Precious Child — space is limited so register here to reserve your spot. We guarantee you'll get more back than you give.