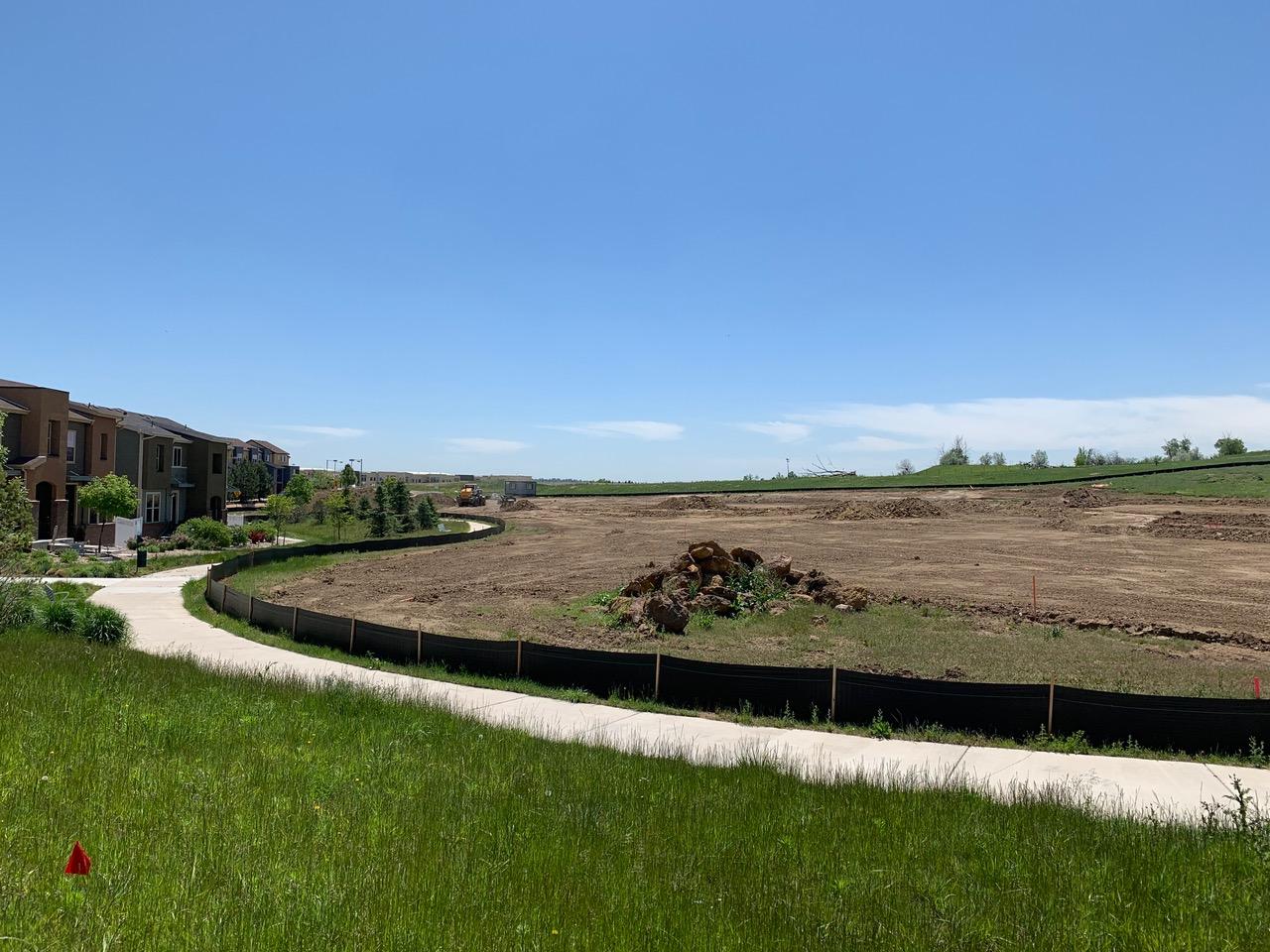 09 Jul

Park Construction is Underway at ARISTA Broomfield
Colorado is known for its lovely outdoor spaces, its blending of nature and urban environments, and its healthy style of living. At ARISTA Broomfield, we strive to offer residents the best of all Colorado has to offer. Recently, we broke ground on two new parks that will provide plenty of open space for outdoor activities. Here's what we'd love for you to know about them:
Dog lovers rejoice. This park is made for Fido and all of his furry friends. Shepsfield Park is named after a lesser-known Colorado icon, Shep. Back in 1951, when US 36 was a toll road and strip malls had not yet taken up residence along its flanks, the toll collector outpost was one of isolation. So, when a black and white mutt showed up sniffing around, the toll collectors decided to adopt him as their mascot.
Years passed and Shep became a beloved icon of the booth and of that particular stretch of US 36. Passing motorists would leave money or food for the beloved shepherd. Shep maintained his position as unofficial mascot until 1964, when he passed away. The Colorado Department of Transportation received donations for two headstones and a fence with which they could properly lay Shep to rest. Now, the headstones and fence lay at the Broomfield Depot Museum.
Shepsfield Park at ARISTA Broomfield will pay homage to Shep and offer a safe, outdoor play area for Broomfield's current four-legged residents. Norris Design created this park with the intent to provide access for canines of all sizes and include entertainment for their owners. The four-acre park will include dog runs for large and small breeds, a children's playset, a shade structure, and open grassland. Construction began in May 2019 and is slated for completion in October 2019. We can't wait to meet ARISTA's four-legged community!
Terrace Ponds Park at ARISTA
ARISTA Broomfield broke ground on this 11.13-acre park in May 2019 and expects to complete the build by October 2019. Terrace Ponds will include a functional storm drainage detention pond, paved walking paths, and open water areas that foster growth of Colorado's native wetlands. A picnic shelter and terraced community garden — complete with 24 plots — make this a great place to hang out and get to know the community all summer long.
Life at ARISTA Broomfield gives residents the best of Colorado's metro-area amenities with unprecedented access to our state's natural environment. Enjoy unobstructed views of the foothills and mountains at our planned community. Schedule a tour today!