12 May

New Apartment Complex Coming to ARISTA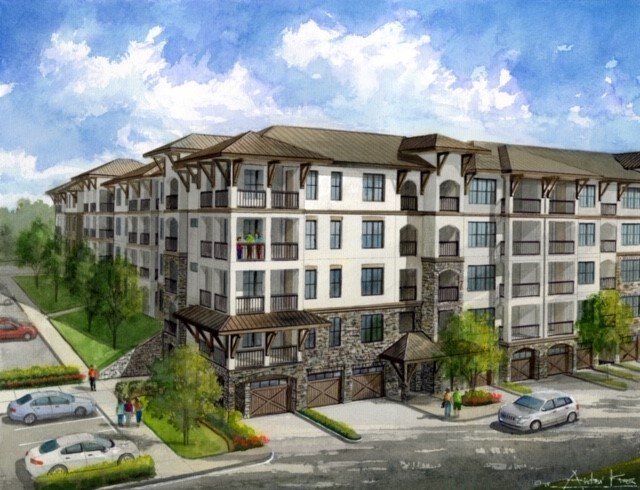 We're excited to announce that Steadfast Companies (affiliated with STAR Broomfield LLC) has purchased an 11.3-acre site in ARISTA. This parcel of land is located on the east side of Wadsworth Boulevard between Arista Place and Parkland Street. Here, we share more about the up-and-coming 325-unit apartment complex that will soon be part of our ARISTA community:
About the New Project
Steadfast Companies is based in Irvine, California, and has an extensive record in apartment development. The developer currently owns and manages 30,000 apartment units in 18 states, and this project will be its first construction in Colorado.
Steadfast is aiming for a third-quarter groundbreaking and hopes to complete the build in 24 months. This is excellent news for apartment-seekers in the Broomfield area. Our senior project manager, Joe Zepeda, states: "We are very much looking forward to Steadfast coming to ARISTA. We've known the Steadfast team for several years, and we've talked about them coming to ARISTA from time to time as they've looked at the Denver market. For them to land at ARISTA is really exciting for us. They're very credible, they're very professional, and the product is going to be just exceptional, for not only ARISTA but for this market."
What to Expect From the Complex
The Broomfield area is growing rapidly, and the new complex will satisfy an ever-increasing need for housing in the heart of the city. The development will consist of one bedroom/one bath, two-bedroom/two-bath, and three-bedroom/two-bath units designed with craftsman and modern styles complemented by an earth tone color palette. You can expect beautiful architecture throughout the complex courtesy of English & Associates and thoughtful design by the landscape architect and planner, Norris Design. In addition to the cutting-edge architecture and interior design details, the community will include a clubhouse, fitness center, pool, spa, outdoor entertainment spaces, a dog wash, and easy access to the future Gallery Park. 582 parking spaces will be available onsite, and the new complex's location in ARISTA offers close proximity to U.S. 36 and Broomfield Station.
We're looking forward to the newest addition to the ARISTA community. We're proud to offer an exceptional selection of housing, including apartment units, townhomes, live-work lofts, and paired homes. If you'd like to learn more about our centrally-located Broomfield development, please contact our team.