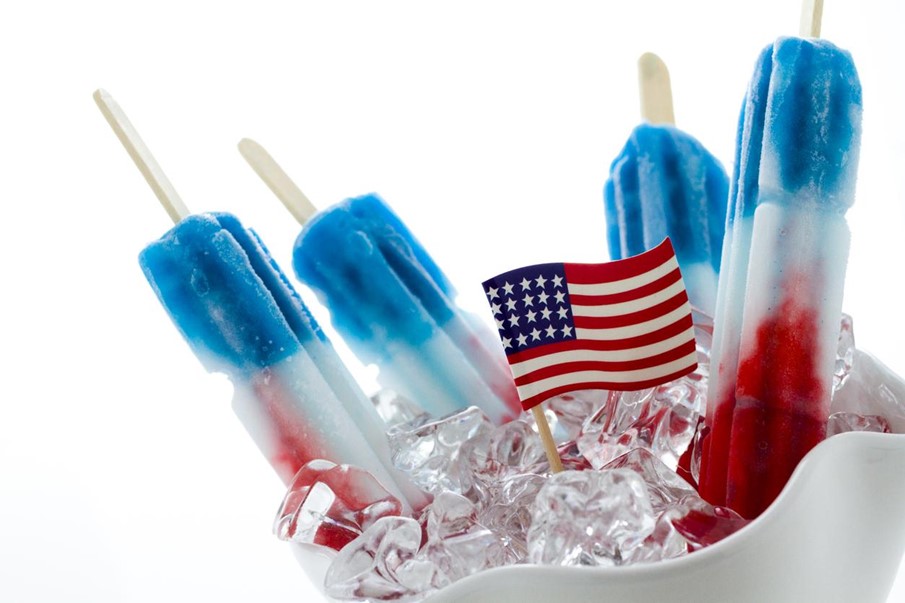 21 Jun

Modern Recipes for the Fourth of July

The Fourth of July might be about freedom, but it's also about food. From BBQs to picnics to pie-eating contests, this day is as delicious as it is patriotic. And that makes it the perfect time to whip out some new recipes and whip up something fabulous.

Here are a few of our favorites to get you started:
Beef and Mushroom Burgers
Beef and mushroom burgers are especially tasty for meat-eaters who love veggies (or at least tolerate them). Mushrooms are a stealthy way to add fiber and antioxidants to not-quite-so-nutritious red meat. While they seem to be gaining in popularity as an addition to just about everything, their consumption dates back thousands of years. It's believed they were consumed during the Stone Age, perhaps on a burger patty made of woolly mammoth. 😉  
BLT Pasta Salad
The BLT pasta salad makes for a scrumptious side dish with a lot of kick, flavor, and satisfying crunch. You can make it in 40 minutes with ingredients you probably already have in your kitchen. Try this beloved diner favorite in a bowl and never go back to regular pasta salad again. 
Air-Fried Potato Chips
It's time to make use of that air fryer you bought during the COVID pandemic! Air-fried potato chips are quick and easy to make and much tastier than anything that comes in a bag. Pair them with a roasted vegetable dip for a delectable duo. Vegetables and potatoes? The combo practically belongs in the health food aisle. At the very least, it belongs on your plate. 
Watermelon Feta Flag Salad
This fruit meets cheese salad is a low-calorie, gluten-free option that takes less than half an hour and only a handful of ingredients. Designed in an American flag, its tastiness is complemented by fun aesthetics. It's a salute to sweet and savoriness and the quintessential holiday treat. 
Patriotic Ice Pops
Red, white, and blueberries! These ice pops offer your taste buds a grand finale to any Fourth of July get-together. A refreshing dessert made with blueberries, vanilla ice cream, raspberry sorbet, and sprinkles, the downside is you need at least eight hours of freeze time. In other words, plan ahead to impress your friends. 
Whether you're hungry for the obligatory BBQ burger or looking to satisfy your sweet tooth, there are all sorts of Fourth of July recipes sure to satisfy. Try one of the above and celebrate summer's deliciousness one bite at a time. 
ARISTA Broomfield is in the middle of the US 36 creative corridor. We offer the perfect place to unwind this Fourth of July and all year long. Come check us out! Contact us to learn more.