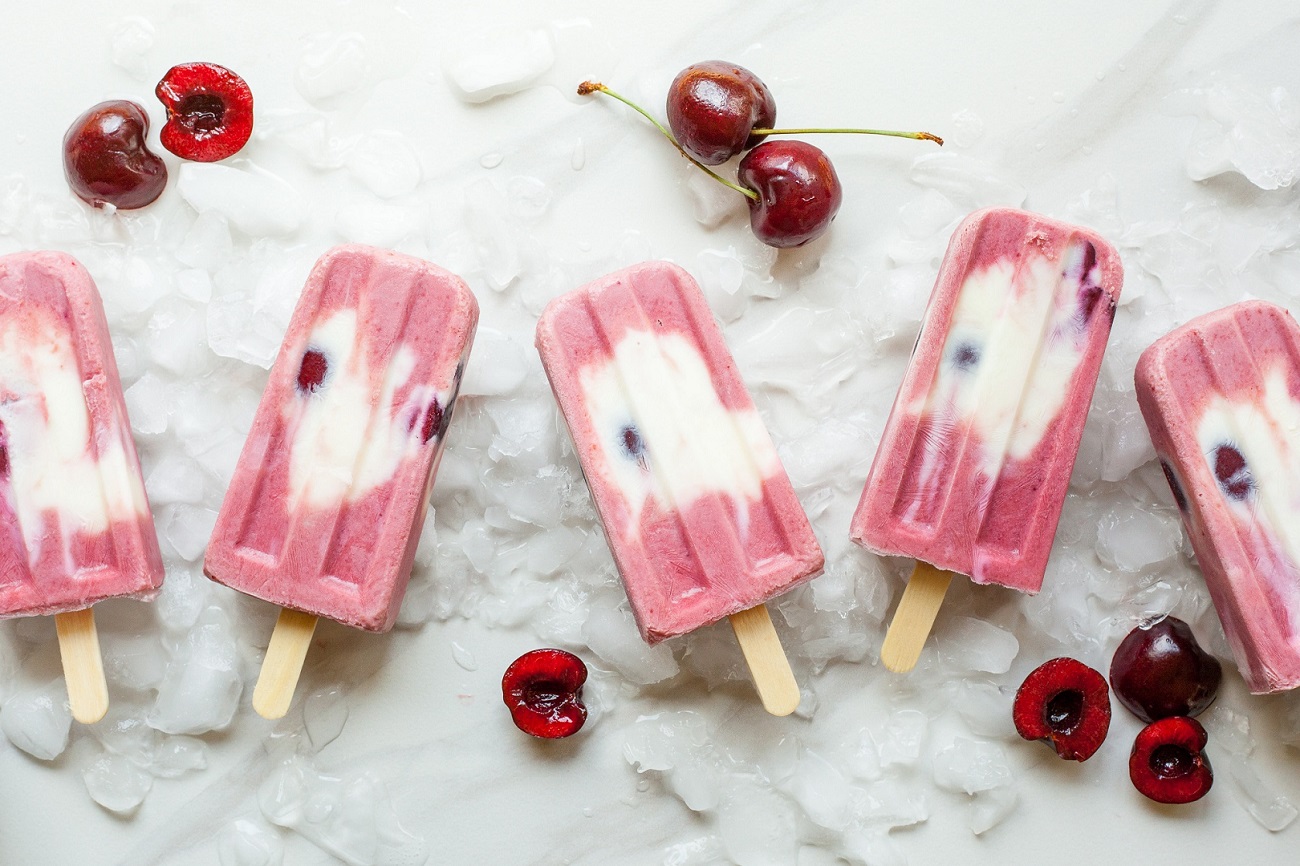 02 Aug

Healthy Homemade Fruit Popsicles

Popsicles are the quintessential summertime treat. Tasty and cool, they're a dessert dual-threat, sating the sweet tooth while offering a needed reprieve from scorching temperatures. But popsicles also tend to be packed with sugar, something enticing to children, yet not exactly thrilling for parents. 

Fortunately, with a little creativity, and some space in your freezer, you can put a new spin on popsicles, keeping the flavor without the empty calories.
Homemade Fruit Popsicle Ingredients
One of the best things about homemade fruit popsicles is that there is no right way to make them. There are tons of recipes online for all kinds of variations, but you can also make up your own concoction by mixing and matching base ingredients. 
Start with fruit of some sort, with juicy fruits like strawberries, pineapples, oranges, blueberries, peaches, raspberries, and pears (often faring better than bananas or avocados). Mix this fruit with juice, lemonade, or coconut milk (for a richer consistency). You can also use yogurt to turn your popsicle into a creamsicle or honey to ramp up the sweetness. 
How to Make Homemade Fruit Popsicles
You don't need a lot of equipment in order to make homemade fruit popsicles. The one thing you may need to purchase is a set of popsicle molds. These allow you to shape the popsicles and act as containers to keep the ingredients in place.
The steps to creating all the deliciousness are fairly straightforward:
Slice the fruit into small pieces so it easily fits into the molds

Fill the mold with fruit, juice, milk, yogurt, or whatever ingredients you're using, adding the fruit in layers

Freeze the popsicles for a minimum of 4-8 hours before using them to bribe your children (or significant other) to do their chores
If you're having a hard time removing the frozen popsicles from the molds once they're fully frozen, run them under the sink for a few seconds; they should slide out easily with a little hot liquid encouragement. 
Benefits of Homemade Fruit Popsicles
The biggest benefit of homemade fruit popsicles is the most obvious: popsicles made with fruits are much healthier than those made commercially. If you make sure the fruits you use are in season and ripe, you can retain the sweetness of Otter Pops and Bomb Pops while still enhancing the nutritional value of this sunny afternoon snack. 
Homemade fruit popsicles offer the benefit of variety, as well; make them with your favorite fruit or try different recipes until you find the winning combination. Of course, they're not just kid-friendly; they're a perfect treat for grownups, as well.
Healthy homemade fruit popsicles are easy to make and even easier to enjoy. Try one of the recipes online or make up your own and give your child nutrition hidden in flavor. 
ARISTA Broomfield's spacious apartments are ideal for summer and all year long. Located near shopping and dining in the creative corridor of the metro area, we offer the perfect place to call home. Contact us to learn more.