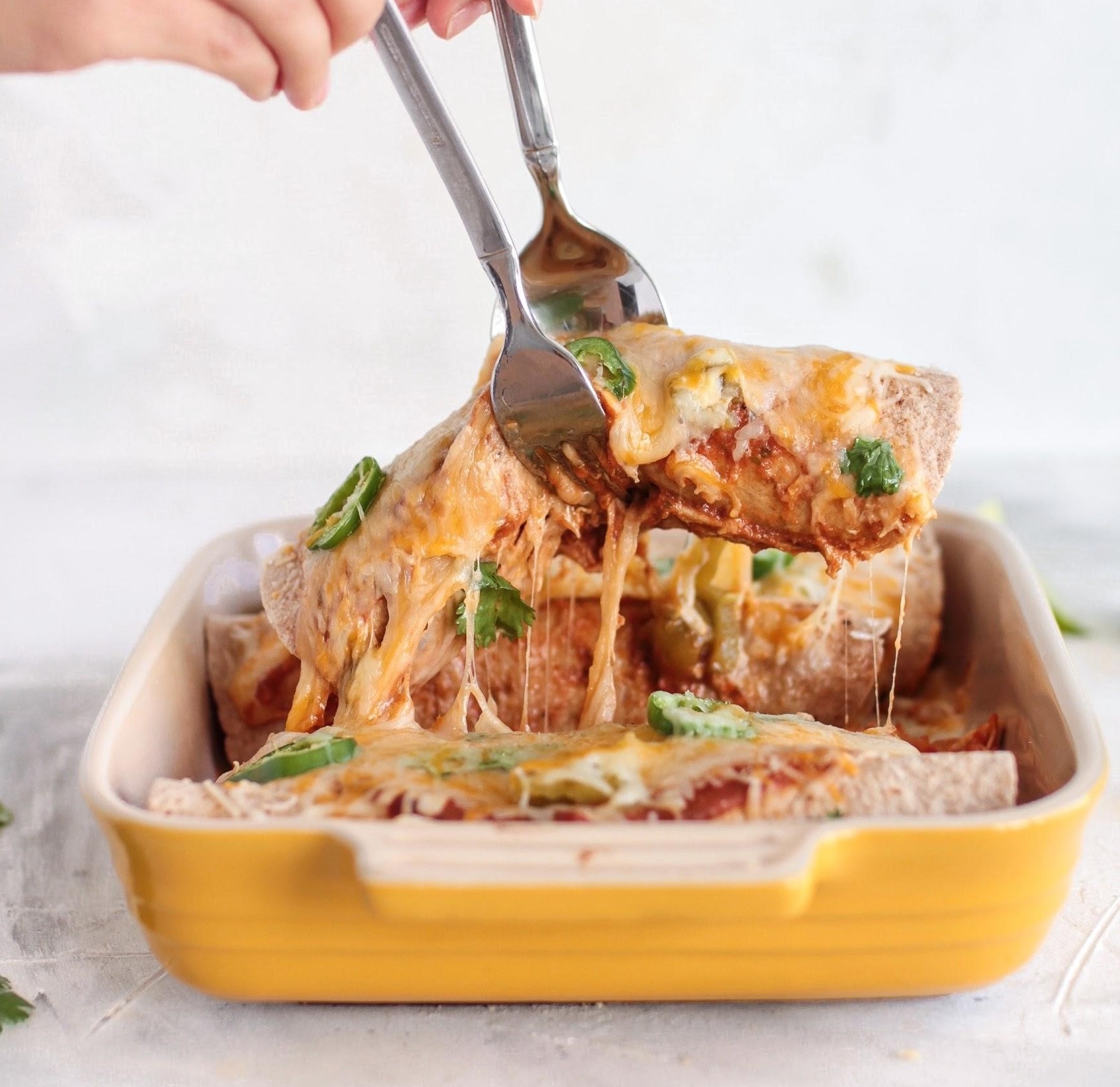 16 Jun

Four Easy Freezer Meals

When life gets busy, it's challenging (or even impossible) to find time for prepping an elaborate meal. If you're making an effort to avoid eating out but you're short on time, freezer meals are the way to go. Ready to save time and still enjoy the flavor of a home-cooked meal? Check out the easy recipes we share here. They're freezer-friendly, so just remove them from the freezer and pop them in the oven when you're ready to eat.
Pesto Tortellini Bake
When you're in the mood for comfort food, pasta doesn't disappoint. This pesto tortellini bake is ideal for warming up on a night when you're too tired to cook but you need a hearty and flavorful meal. The prep is simple: combine fresh or frozen tortellini with pesto, alfredo sauce, mozzarella cheese, and chicken, if desired. Top the mixture with parmesan cheese and cover with plastic wrap. Be sure to remove as much air as possible before covering with foil and freezing. To bake from frozen, remove the wrapping and re-cover with foil before baking at 375 degrees Fahrenheit for 50 minutes. Then, remove foil and bake an additional 10 minutes (or until cheese is bubbly).
Cilantro Lime Chicken
This cilantro lime chicken recipe is packed with fresh flavors for summer and is an easy, hands-off recipe. Once you've prepped the ingredients, you can let the chicken simmer in a slow cooker or Instant Pot. If you're freezing for a future meal, simply combine ingredients in a gallon-sized freezer bag to store for later. If you're preparing this meal in a slow cooker, allow the ingredients to thaw before transferring, then cook on high for three to four hours.
Eggplant Parmesan
When you're on the search for lighter fare for lunch or dinner, eggplant parmesan is a delicious option that freezes well. Whether you make your own marinara sauce or use a store-bought version, this recipe provides a hearty serving of veggies (especially when paired with a side such as green beans or cauliflower). To make this eggplant parmesan a freezer meal, assemble the casserole and freeze. When you're ready to bake, cover with foil and bake at 350 degrees for one hour (or until warmed through). If you desire a golden cheese crust, uncover and bake an additional 20 minutes.
Chicken Enchiladas
Craving Tex-Mex on a night when you need to stay home? These enchiladas are perfect for heating up on a busy weeknight. Assemble the ingredients ahead of time, cover with plastic wrap and foil, and store the enchiladas for up to three months. When it's time to cook them, remove the plastic wrap and foil and re-cover with new foil before placing in the oven at 375 degrees Fahrenheit. Bake for 30 minutes, then uncover and continue to bake for an additional five to 10 minutes.
When you're juggling the demands of a busy lifestyle, freezer meals are a time-saver that can take some of the stress out of your day. If you're on the search for a new place to call home, you'll want to choose housing with an inviting kitchen to make meal prepping a joy. Our ARISTA community is home to luxury living in the heart of Broomfield. Whether you need an apartment home, condominium, or townhome, we have an option for you. To learn more about leasing opportunities, please contact our team.