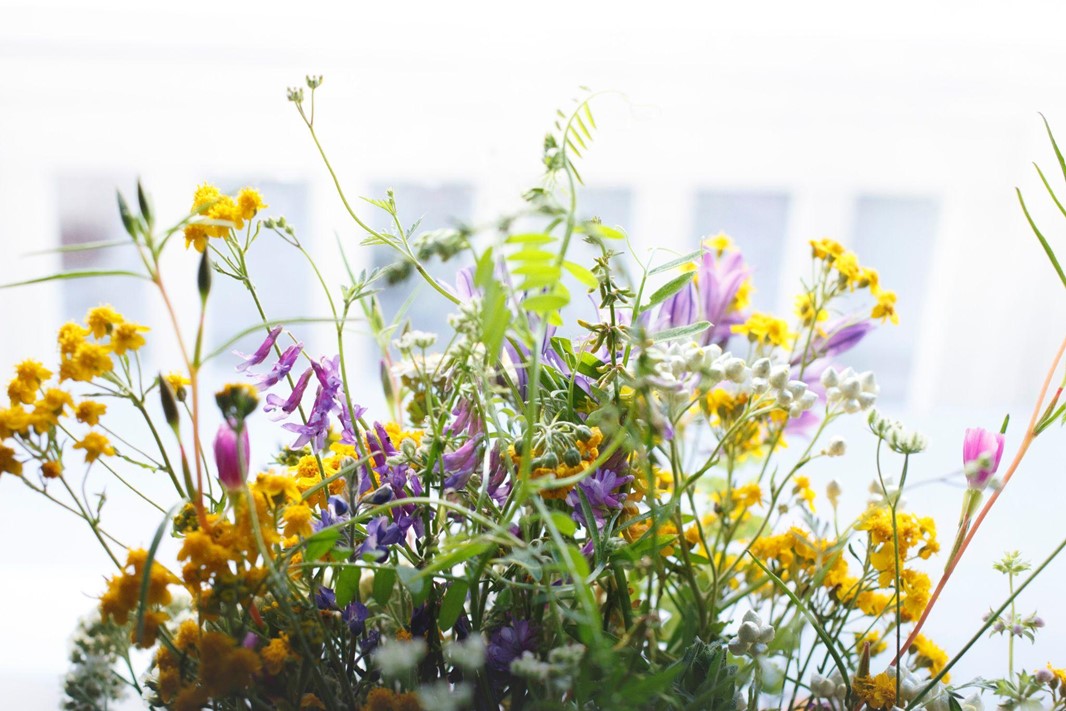 26 Apr

DIY Spring Flower Arrangements

The Denver Metro area has already experienced temperatures in the upper 70s this year, which means spring is finally here! Since the last frost of the season usually doesn't occur until late April or early May, Colorado flowers tend to take their time and start popping up later than most other states. However, that doesn't mean you can't bring some springtime color into your home right now. One of the easiest ways to enjoy the flowers of the season is by creating your own floral centerpiece. Here are some tips on DIYing your own spring flower arrangement.

Whether you cut flowers from a garden or buy them from a store, the simplest way to decorate with seasonal blooms is by making a simple hand-tied bouquet. You will instantly brighten up a room by simply gathering a group of daffodils or tulips together and tying off their stems. Hang the bouquet if you would like to dry the arrangement, or place it in a vase of water on your table to preserve its freshness – simply remove the green foliage at the bottom before submerging it in water. You can even make a hand-tied wreath using a similar technique.

For a more complex flower arrangement, many DIYers swear by creating a grid at the mouth of the vase in order to keep all of the stems in place. Although most instructions will tell you to use tape, you can flex your upcycling muscles by making a grid with plastic netting (the kind that avocados and lemons typically come in) and a mason jar. Layer your flowers with the largest blooms in the center and the more clustered or delicate varieties on the outside. It's also a good idea to add in some greenery to balance out the bright colors typically found in spring flowers. Smaller blooms, like hyacinths, are a good way to add some variety to the composition, while hydrangeas and other larger flowers make fantastic focal points.

With proper care and a little bit of luck, DIY flower arrangements can last for weeks. Change out the water when it gets cloudy and check the ends of the stems – sometimes snipping off the darkened ends can help keep the plant fresher for longer. You can also buy plant food made especially for cut flower arrangements, or try your hand at DIY plant food using vinegar and bleach. Clear out any dead or dying flowers and keep the arrangement away from extreme temperature changes, as both can cause the blooms to wilt more quickly. By checking on your arrangement once a day, the fresh flowers will thrive and you'll get a little extra dose of spring.

Springtime is beautiful in Colorado, and where better to experience it than in a home of your own. Residents at ARISTA Broomfield enjoy easy access to trails, parks, and more along the Front Range, with thoughtful amenities to welcome them home at the end of the day. Contact us today to learn more about our available floorplans.