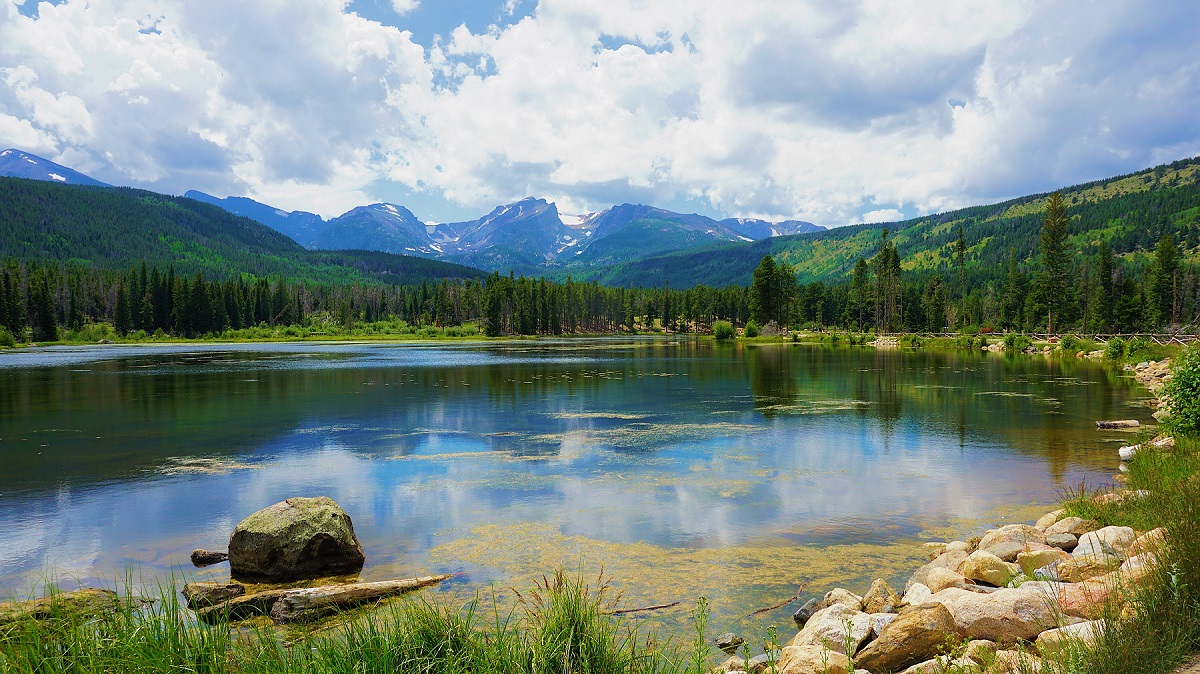 16 Aug

Coolest Places to Stay in Colorado

Colorado is among the most popular states to visit; it attracts around 85 million tourists a year. Part of the attraction lies in the lodging – it's appealing for vacations among out-of-towners and for staycations among locals. In fact, the Centennial State offers everything from modern city hotels to forest furnishings, making sure there's something for your taste and budget.

Some of the coolest places to consider include the following: 
Highland Haven Creekside Inn Treehouse 
The Highland Haven Creekside Inn Treehouse is perhaps one of the uniquest places you'll ever stay. It's a great choice for those who want to get away from city life without getting too far away. Nestled inside the evergreens of Evergreen, this treehouse suite is an 850 square-foot hideaway that features a king bed, stained glass, a stone fireplace, a steam shower, and a jacuzzi tub. One part fairytale and one part forest, it's not the most budget-friendly place, but it is among the most memorable. 
Tempter House at Telluride Ski Resort
Located at 12,000 feet, the Tempter House might literally be the coolest place in Colorado based on temperature alone; it's all about high altitude and high attitude. The lodgings are dripping with luxurious amenities, catered chef-made meals, and breathtaking views. It's so secluded that it requires a ski patrol escort via snowmobile during winter months. In other words, your boss won't be able to find you.
ARISTA Broomfield
Whether you're taking in a musical in Denver or hiking Chautauqua in Boulder, ARISTA Broomfield is a centrally-located option that is packed with amenities and convenience. The aLoft hotel offers modern designs, an indoor pool, a fitness room, a lounge, nearby retailers and eateries, and hi-tech workspaces (in case business gets in the way of pleasure). The hotel is pet friendly, so your lap dog can also enjoy the lap of luxury. It even includes a dog park, Shepsfield Park, to help Fido get in a cardio session. 
Another ARISTA option is Comfort Suites. This hotel offers a business center, a heated indoor pool and fitness room, meeting rooms, and free breakfast. It's within walking distance to the First Bank Center, so you can easily catch a concert or comedy show.
Dunton Hot Springs
The Dunton Hot Springs ranch is located about 35 miles from Cortez, Colorado. Known as a romantic, rustic ghost town, these hot springs are furnished with log cabins nuzzled between a dance hall and a saloon. It's an ideal destination for those who love the great outdoors but dislike roughing it in a tent. Come experience the beauty of nature without the morning back pain!
Grand Lake Lodge
Grand Lake lives up to its inadvertently conceited name; it's one of Colorado's not-so-secret gems. The Grand Lake Lodge only enhances the appeal, with renovated guest cabins and hillside decks. Spend your day exploring Rocky Mountain National Park or hit the lake for boating, paddleboarding, fishing, or wakeboarding. 
Whether you're looking for something near the city, in the middle of nowhere, or splitting the difference, Colorado doesn't disappoint. From mountain fun to urban utopia, you can find the perfect place to set down some (temporary) roots. Enjoy your stay and go out and play. 
ARISTA Broomfield is in the middle of the US 36 creative corridor. We offer the perfect place to make your stay a little more permanent. Come check us out! Contact us to learn more.