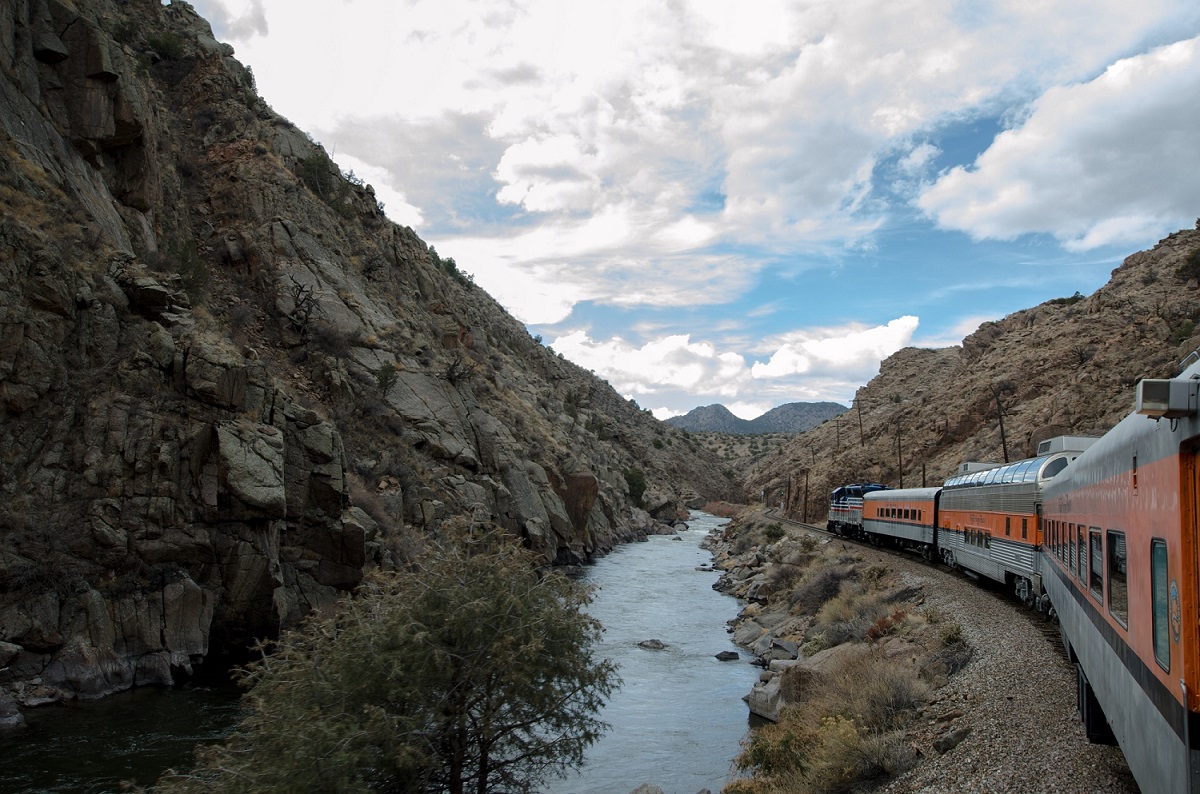 20 Sep

Colorado Zipline Tours

Whether you're looking for an adrenaline rush or a way to pass the time on a Sunday afternoon (when the Denver Broncos aren't playing), ziplining is a wonderful way to soar into fall. Affordable, memorable, and located in various places across the state, a zipline tour is more accessible than you might think.

In fact, there are several places to harness adventure. Channel your inner thrill-seeker at one of the following locations:
Royal Gorge
The Royal Gorge is home to the fastest zipline on the continent and one of the highest; it's certainly not for those afraid of a little elevation. There are different lines to choose from, including one with a 30-foot freefall ideal for getting your heart rate way up. Regardless of the line you choose, all ziplines come with age, height, weight, and health requirements.
The Edge
If you're looking to zipline near the suburbs, The EDGE (formerly the Castle Rock Adventure Park) is a city-adjacent place with tons of variety. It features 10 different ziplines with speeds that reach 50 MPH. If you aren't up for ziplining, the park also offers a rock wall, a ninja course, an adventure tower, and a sky trek. 
Rocky Mountain Zipline Adventure
You've heard of Rocky Mountain high; come check out Rocky Mountain higher. This zipline journey sends you through the trees surrounded by breathtaking views and the magic of Mother Nature. The tour is located in Conifer and allows you to choose from different lines, including two of the longest in the state. It's welcoming to all skill levels, even those ziplining for the first time. 
Browns Canyon
Browns Canyon in Salida is the perfect place for a red-letter day. The National Monument offers ziplining with a side of river rafting, allowing you to enjoy two Colorado adventures back to back. Start your morning on the Arkansas River before trading the water in your shoes for the wind in your hair. 
Durango
For an extensive zipline tour, dare to detour to Durango. This all-day zipline adventure covers nearly six hours on the ropes on 27 unique lines. The outing includes a four-course lunch on an elevated platform near the Anima River, in addition to an ecological education. Guests will arrive in style, as well, riding a first-class train to and from the property. 
Ziplining isn't for the faint of heart, but it's certainly for those who love the adventure Colorado offers. Try one of these hot spots and buckle up and enjoy the ride! 
ARISTA Broomfield is located in the middle of the US 36 creative corridor. We offer the perfect place to unwind this fall and all year long. Come check us out! Contact us to learn more.