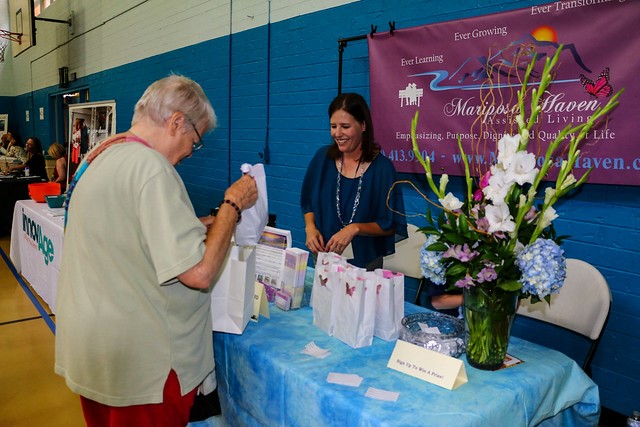 17 Sep

Broomfield's Living in Balance Resource Fair 2019

Broomfield is booming, attracting residents from around the country, and with the growth comes a plethora of activities and events that help connect its diverse population. The Living in Balance Resource Fair is a community-oriented event focused on the many aspects of aging. Senior citizens, caregivers, and children with aging parents can spend the day perusing vendor booths, participating in workshops, and much more. Here's what you need to know.
Activities and Events
2019 marks the 7th annual Living in Balance Resource Fair. With each new year comes the chance to incorporate innovative events and knowledgeable speakers. 2019's resource fair includes a breakfast with the Broomfield Chief of Police, a multitude of local and state vendors, and several workshops that discuss nutrition, exercise, and more. Broomfield's recently appointed City and County Manager will wrap up the event as the keynote speaker.
By providing resources and information to its senior or middle-aged citizens, Broomfield hopes to enrich the lives of all in this community. Aging is something that connects each of us, yet it often happens upon us unexpectedly. The Living in Balance Resource Fair seeks to help seniors or those approaching their 60's and beyond to plan for retirement, develop healthy habits, and analyze their current finances to set themselves up for continued success.
When and Where
The Living in Balance event takes place at the Broomfield Community Center on Friday, 10/18. Festivities kick off promptly at 8am with a sign in, breakfast, and vendor exhibit. Various workshops, breakout sessions, and speakers are scheduled to take place throughout the day. The fair ends with a door prize giveaway, which is scheduled from 1:30–2:30pm.
Spots are limited and reservations need to be placed by 10/11. Interested folks may register online here. The event costs $8 for residents and $10 for non-residents, making this resource fair on aging accessible to everyone.
Getting There
For those interested in carpooling, the parking lot of the City and County building will be open, and a shuttle will be provided. For residents over 60, alternative transportation options are available; please call 303-464-5534 to reserve a ride at least one week prior to the festival.
For those who want to learn more about Medicaid, social security, retirement investment plans, or nutrition, be sure to reserve your place at this resource-heavy event. ARISTA Broomfield loves the opportunity to celebrate members of our diverse, varied community and this festival is just the ticket. Our centrally located neighborhood places residents close to a wide variety of engaging, exciting, and informative events throughout the city. Contact us today for a showing of our spacious, modern apartments in the heart of it all.