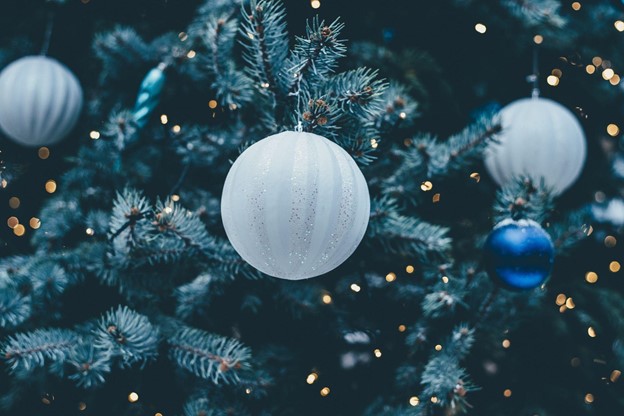 01 Dec

What You Should Know About Broomfield's Christmas Tree Lighting Ceremony

Experiencing the holiday season in Colorado is always a magical time, whether you are in the mountains or on the Front Range. In sun or snow, every town seems to have its own special way to kick off the festivities, and Broomfield is no exception. Every year, members of the community look forward to a grand spectacle of twinkling lights, musical performances from local groups and schools, and a chance to visit with Santa Claus throughout the evening. The ceremony and performances take place entirely outdoors, making the event a great way to celebrate with friends and family of all ages while still practicing social distancing.

The local community has cherished Broomfield's annual tree lighting ceremony for generations. Past events have drawn over 400 people for an evening of listening to carols, meeting Santa, and watching the community Christmas tree light up for the first evening of the season. The festivities give children and families a wonderful opportunity to create lasting memories that they will always cherish during the holiday season while introducing them to timeless songs and Christmas characters. Parents have also noted that the tree lighting is a great alternative to attending a Christmas parade for those worried about the event's music and noise being too loud for young ears. Make the weekend extra special for the little ones in your life by signing them up for a phone call with Santa the next day!

This year's event takes place on Friday, December 3rd from 6 to 8 pm at the George DiCiero City and County Building, located at One Des Combes Drive. Enjoy an evening of beautiful carols performed by local schools, complimentary cookies and Christmas wagon rides, and a walk through the community park's festively decorated trees. Stick around to watch the mayor light the community Christmas tree and welcome the arrival of Santa Claus!  Although a published list of this year's expected musical groups does not exist, past performances have included Mountain View Elementary School's sign language choir, the Broomfield Civic Chorus, and The Yule Tiders, along with performances from local violin students.

If you love sharing in the Christmas cheer, you'll never miss another community event living at ARISTA Broomfield. Conveniently located just minutes from Broomfield's city center, ARISTA offers residents access to all the events, shops, and dining that our city has to offer, along with flexible transportation options to anywhere in the Denver Metro area. Contact us today to learn more about our apartments, townhomes, and condos!