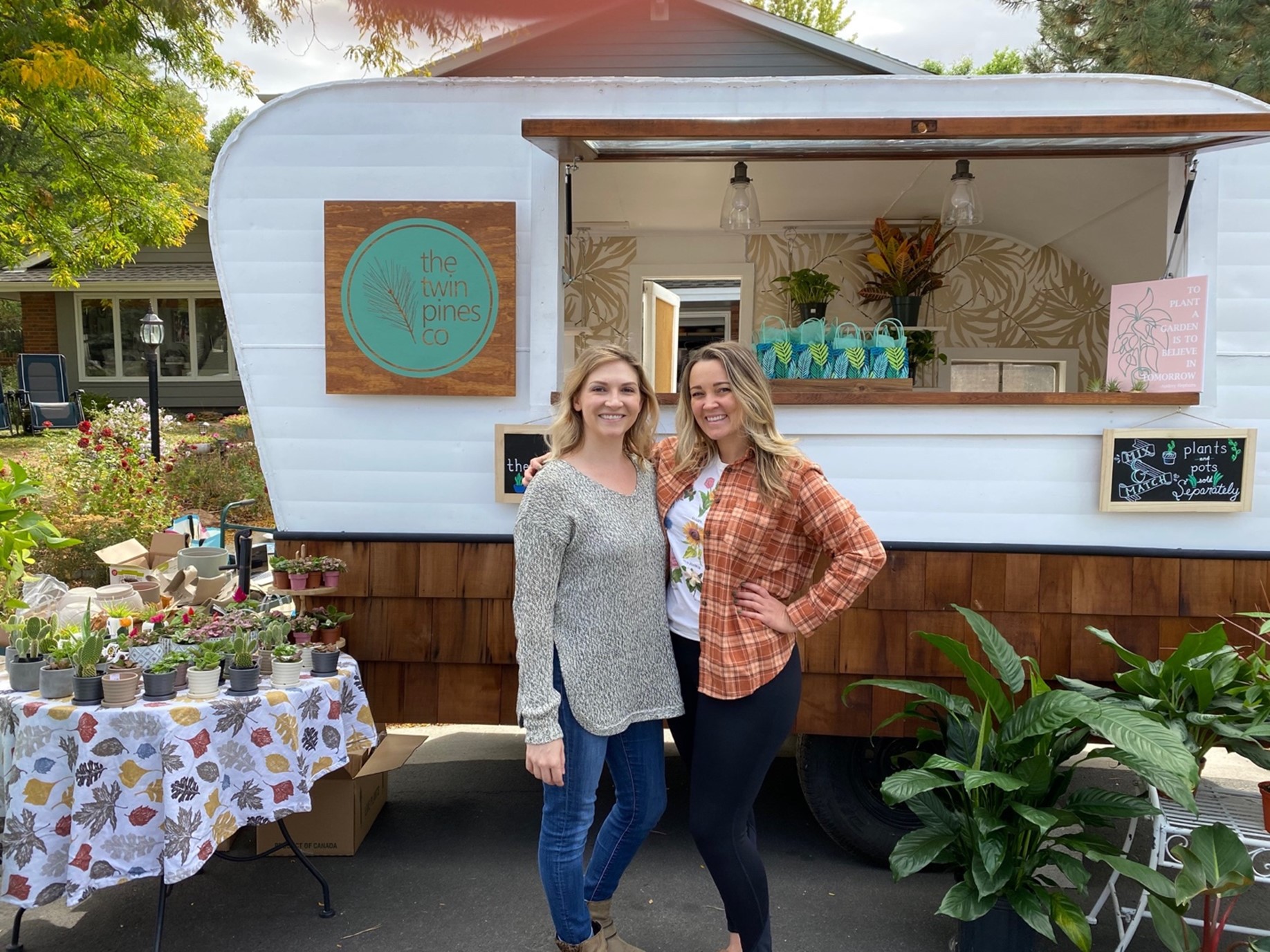 20 Apr

Broomfield Business Feature: The Twin Pines Company

Broomfield is rife with awesome, locally owned businesses, restaurants, and services that make it one sweet place to call home. Supporting the small business sector helps our communities continue to thrive and grow into culturally rich and diverse areas. The Twin Pines Co. is a female-founded and owned company that seeks to help aspiring interior decorators beautify their spaces, creating a natural and welcoming oasis at home. Here's what you should know about this unique company.   
About the Founders
What started as a teenage friendship eventually came to be a rekindled, life-long partnership in life, parenting, and business. Co-Founders Shannon and Steph reconnected a few years back upon discovering they were neighbors. After starting an informal think tank, they quickly jumped on the idea that came to be The Twin Pines Co. Starting the business during COVID was difficult; however, they felt that Colorado needed the company despite the challenges.
What They Do
The Twin Pines Co. partners with local green houses to source plants for individuals interested in taking home some new leafy decorations. By partnering with area nurseries and greenhouses, Twin Pines Co. minimizes the overall footprint that big box stores often have through the sourcing, shipping, and refrigeration of indoor and outdoor plants. Shannon and Steph seek out unique, easy-to-care-for plants, as well as offer support for new plant parents.
The company's website offers a host of advice and allows customers to shop for plants based upon their specific needs. From non-toxic foliage to low-maintenance indoor trees, The Twin Pines Co. has a variety of greenery that is sure to enhance any space.
During pop-up events and farmers markets, the owners are at the ready to provide advice, insight, and encouragement to those wanting a home of plants. They offer repotting tips, sell eye-catching pottery, and curate a look book with all the swoon-worthy interior design inspiration you could want.
The Mission
Its two catch phrases "Live Your Life to the Flourish" and "Live Wildly" are at the heart of what this company does. Founders Steph and Shannon want The Twin Pines Company to inspire others to reconnect with nature, themselves, and their communities. Plants are a healthy decoration in that they cleanse the air and provide mental health benefits – like reducing stress and anxiety while boosting endorphins.
Both women felt that this type of healthy addition would help people transform their homes and apartments into calming sanctuaries amidst the chaos of last year. Going forward, they want to continue to invest in community by getting out and sharing the joys of plant ownership and interior design with everyone they meet.
Shannon states, "We absolutely love the community of plant enthusiasts and newbie plant owners that Twin Pines has given us. The people we get to chat with during our events are all so great and supportive of this adventure. We've been able to make so many friendships with our customers and we cannot wait to get back out this year and brighten up people's homes, offices and their days with our plants!"
ARISTA Broomfield boasts many events throughout the year that are focused on growing healthy communities and safely connecting residents. Keep an eye out for upcoming events in our master planned community to catch The Twin Pines Co. and their camper "Ruthie".