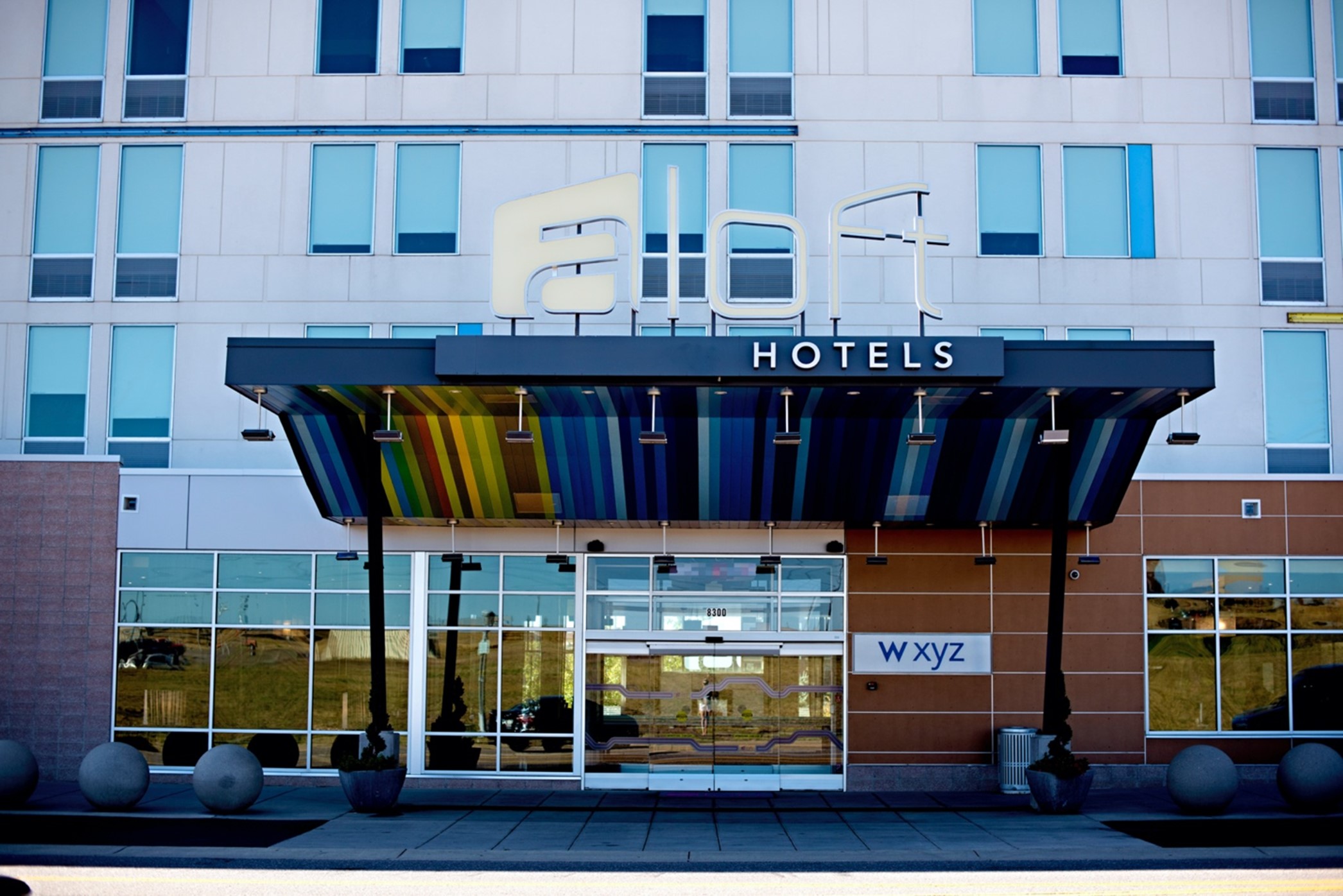 28 Sep

Broomfield Business Feature: Aloft Hotel

ARISTA Broomfield is home to so many awesome businesses including the modern, elegant Aloft Hotel. Aloft Hotels are music-inspired, design hotels that bring beauty into every corner of their lodging and communal spaces. Original artwork, live music, and an eclectic clientele are found at Aloft. Here's what you should know about this ARISTA business.
Boutique Feel
Staying at small, charming hotels is certainly a luxury, but it can break the bank. Aloft offers guests a boutique hotel experience for half the cost. As a Marriott subsidiary, Aloft boasts plenty of large-scale amenities without the cookie-cutter vibes. The lobby is expertly appointed with colorful and modern lounge furniture, while its bar features Colorado-made spirits, local craft brews, and an inviting space to hang after a day of play in the mountains.
Each room is designed with unique features, like wooden accents, recessed mood lighting, and playful throw pillows. Aloft's beds are plush yet supportive, fostering a great night's sleep, every time. Unlike other chain hotels, you won't feel cramped in a shoebox because Aloft's rooms are spacious with plenty of natural light.
Home for the Holidays
Inviting family to visit for the holidays can be a double-edged sword. Having them in your space can cause undue stress; however, sharing these precious moments with them makes the holiday season much more meaningful. Book them rooms at Aloft Hotel in Broomfield. They can easily walk to and from your ARISTA apartment and enjoy our community's amenities. Aloft's prime location lets your guests easily entertain themselves during the day, and makes it convenient to come together at night to make wonderful memories.
Work Away & Staycation
Need to change up the work-from-home vibes? Purchase a day pass for Aloft Hotel. Work in its coworking space, by the pool, or in the lobby to change up your daily views. Start happy hour a little early to enjoy mixing and mingling with other guests.
Aloft offers a summer staycation package that helps residents take advantage of all their city has to offer. Sometimes just a change of scenery is enough to inject some energy and inspiration back into daily life.
At ARISTA Broomfield's master planned community, we've thought to include everything one needs daily. Our neighborhood has breakfast restaurants, taphouses, parks, and more. Contact us today to learn more about how to make our community your next home.