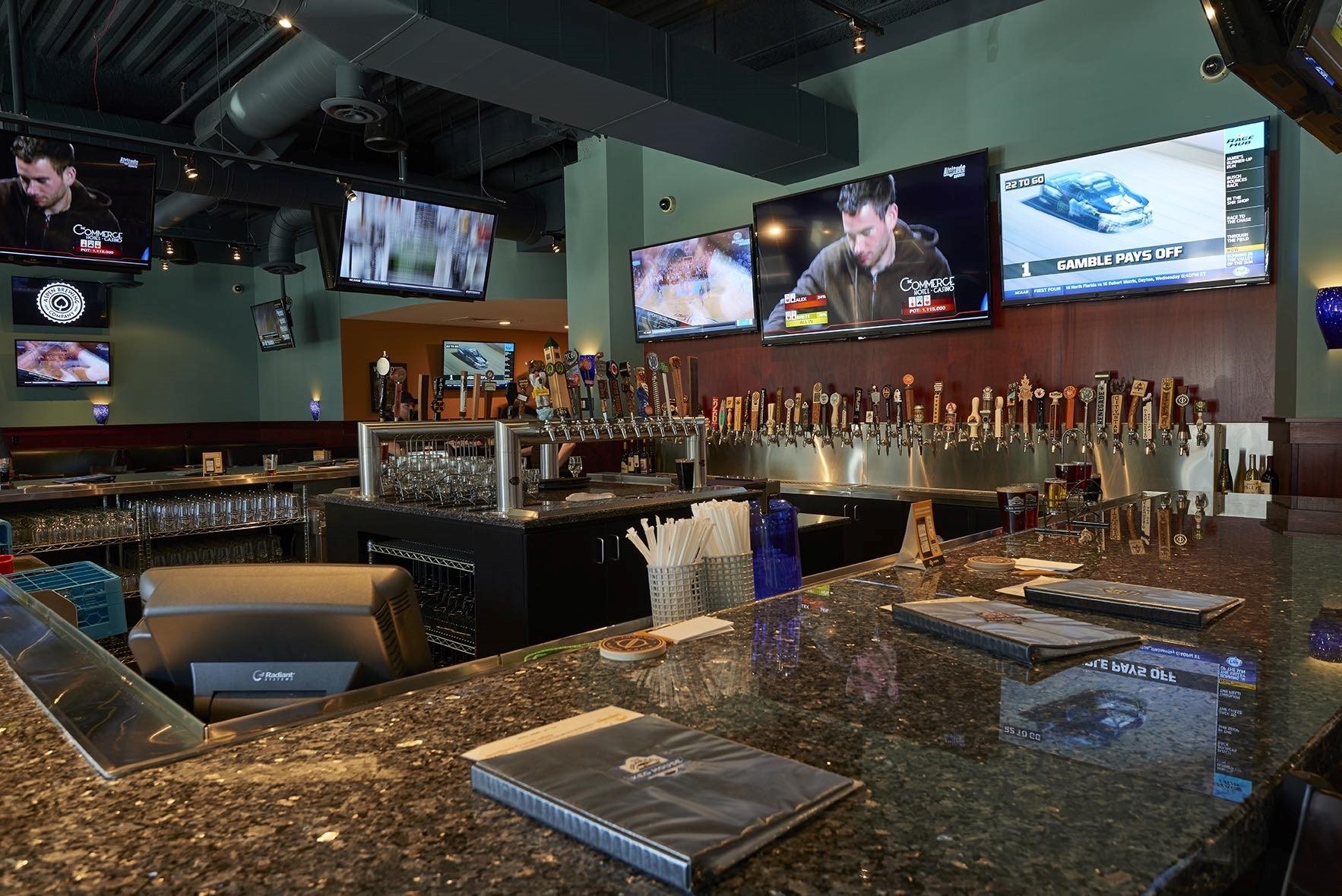 01 Oct

ARISTA Feature: Colorado Keg House

The arrival of autumn signifies the start of one of America's favorite past times – football season. College teams compete throughout the fall and into early winter, showcasing their university pride. NFL teams go head to head, earning Fantasy Football players points with each pass, tackle, or touchdown while representing hometowns across America.

We may not realize it, but football connects communities around the country, bringing together alumni from far flung colleges or residents from the same city. What better way to connect, make new friends, and catch up with old pals than over a pint of Colorado craft beer while rooting for your favorite team?

The Colorado Keg House in Broomfield is one of the best sports bars in town. Each weekend, this local tap house draws crowds in a variety of jerseys looking for a lively atmosphere to watch this gridiron game. Here, we'll highlight what makes Colorado Keg House so special.
Football Focused
This treasured taproom has 27 TVs placed throughout the restaurant to give each seat in the house a front row view. It opens at 10:30 am on Sunday mornings so there's no chance of missing midday games. Cozy lounge seating and comfy barstools encourage guests to hang out for a while and enjoy the party. Colorado Keg House is available for Fantasy Football parties or private reserved celebrations and will accommodate anywhere from 10-100 people. Plan your next football event at this awesome brew pub!
Beer Lovers
Colorado is known for an assortment of notable attributes, like its breathtaking Rocky Mountains and its high-quality of life. The Centennial State is also known around the world for its craft beer industry. Breweries throughout Colorado consistently make chart-topping beers and we host Great American Beer Fest, which boasts the largest collection of U.S. beers…ever.
Colorado Keg House honors Colorado's brewing tradition by having 75 beers on tap. It even provides an app, What's On Tap, so guests can tune into what's available. All are from Colorado and many are difficult to find at Front Range liquor stores. Get your fill here and taste some exceptional brews.
A Space for All
Aren't a football fan or beer enthusiast? Colorado Keg House has something for everyone, so you don't have to opt out of spending time with your favorite football fans and beer lovers just because NFL season is here. This tap house offers an extensive wine and spirits list, as well as daily drink specials. The tap house even encourages patrons to bring food in or order from Proto's Pizza next door.
Colorado Keg House is the perfect place to gather the gang in celebration of America's football season. Stay social during short winter days or take a break from hitting the slopes by kicking back with a frothy beverage and catching up with friends. Its welcoming atmosphere makes everyone feel at home.
ARISTA Broomfield is at the heart of Colorado's booming Front Range, offering residents convenient access to a variety of urban amenities. Our expertly planned community has a variety of top-rated restaurants, retail stores, and coffee shops so residents won't have to travel very far to have everything they need.
Photo courtesy of Colorado Keg House, used with permission