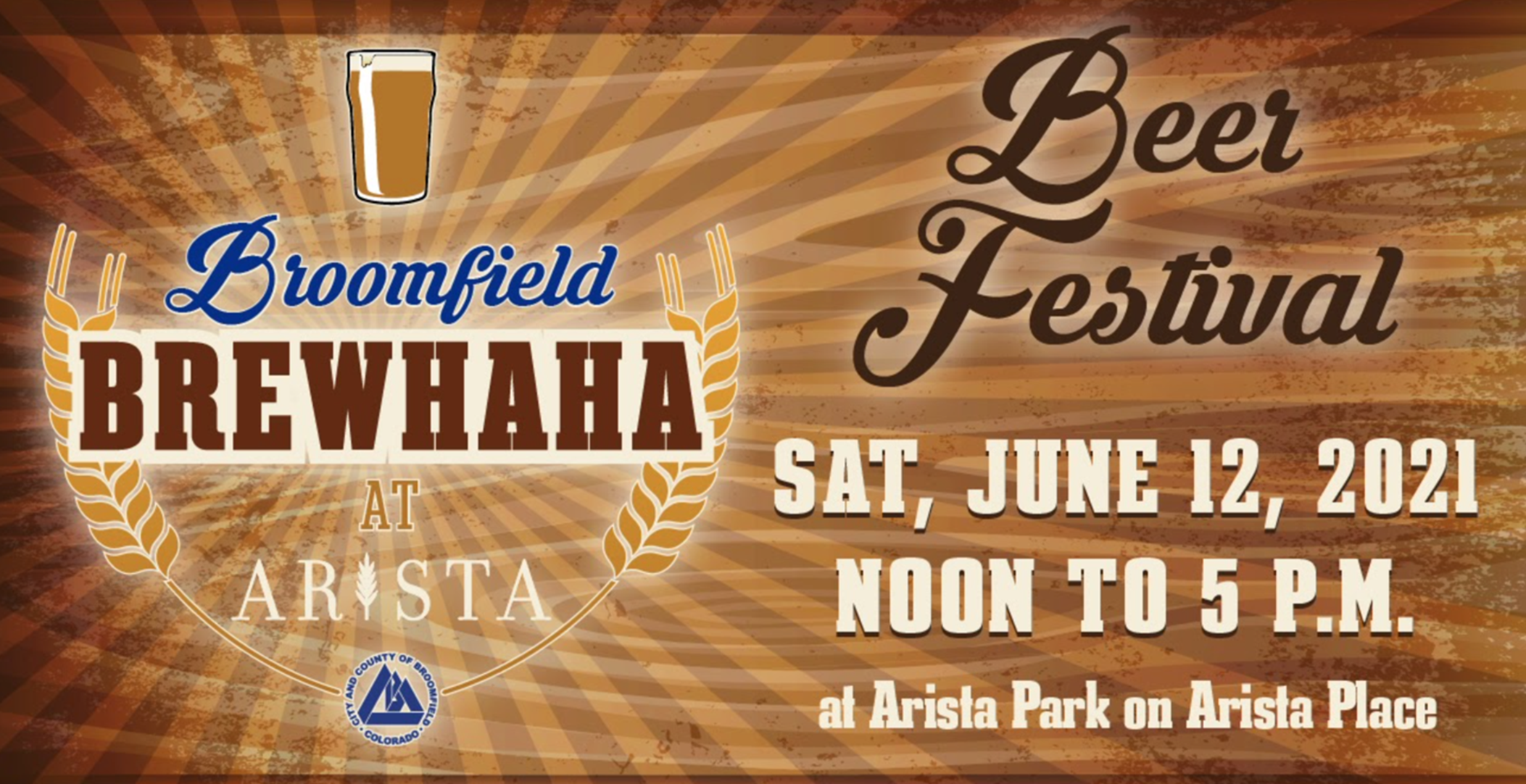 10 Jun

2021 BrewHaHa Beer Festival in Broomfield, CO

The city and county of Broomfield, Colorado make it top priority to invest in the community by hosting year-round events. This June welcomes the 5th annual BrewHaHa Beer Festival in Broomfield. Craft beer enthusiasts, live music lovers, and food truck connoisseurs are sure to enjoy this awesome outdoor event. Here's everything you need to know.
About the Event
Kick off the summer with this beloved local event featuring Colorado craft breweries, live bands, top-rated food trucks, and so much more. As an outdoor event, this gathering is safe and will follow all public health ordinances. For those who have received their COVID vaccine, bring your card and get a free beer ticket! Early risers who want to squeeze in a quick workout can plan to attend a 10:30am yoga class on the lawn of ARISTA Park.
Brews
BrewHaHa Beer Festival has recently announced that 4 Noses Brewing and Westminster Brewing Co. will bring their tasty beers to the event. 4 Noses is a favorite among Coloradans and well known for its tropical IPAs. The family-run brewery has gained a dedicated following since 2014 and continues to attract beer lovers of sorts. Westminster Brewing Company is a recent addition to our state's beer industry and focuses on unique, harder to find brews like its "Gorilla Paw" Weizenbock. As we get closer to the festival, more breweries will be announced.
Tunes
SweetSummer Band takes the stage from 12-2pm. This Arizona-based band recently released its first single and is quickly gaining popularity. The rock/pop style is a perfect fit for outdoor, summer festival vibes. From 2:30-5pm, Hot Lunch Band will entertain guests with hardcore funk that gets any crowd dancing. Time to bust those dancing shoes out!
Eats
Come hungry to partake in three delicious food trucks. Mountain Thai Kitchen will be serving up its famous chicken satay skewers, juicy dumplings, and Thai tea along with other delectable street food. Ruby Ru's big purple food truck is a welcome sight at any event. Its bourbon street tacos are sweet, savory, and always a crowd favorite. For dessert, stop by Kona Ice for a trip down memory lane. Its shaved ice comes in a variety of fun flavors. To really ramp up the nostalgia, ask for the "rainbow" flavor.
When & Where
Conveniently located in the ARISTA Broomfield community, BrewHaHa is just a short walk for neighborhood residents. ARISTA Park's grassy lawn and the warm June sunshine make for a perfect atmosphere to enjoy a tasty local brew. Festivities kick off at 12pm and run until 5pm.
Mark your calendars for the 5th annual BrewHaHa Beer Festival in Broomfield. Sample unique brews from local craft beer makers while dining on delectable street food. We can't wait to kick off summer at ARISTA.